Prevent a water-damaged basement and possible resulting mold, health, or structural issues. Knowing how to recognize when water is causing damage to your basement or foundation will help you take appropriate actions to get it repaired.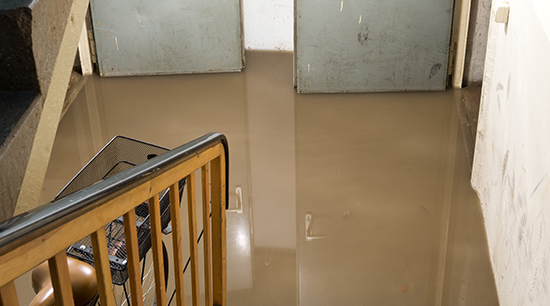 alpharettawaterdamageremoval.com gathered the following information about basement water damage, its adverse impacts on your health and home, and what to do about it.
Water Damage in Your Basement
The first step in correcting any sort of water damage is recognizing the signs that it is happening. Consider the following:
Basement water problems can appear as wet drywall and carpet
Plumbing leaks from faulty/ruptured pipes or appliance malfunctions
Water intrusion from outside or seepage
Condensation
These are extremely common causes of wet drywall and carpet in a basement. Some of the more apparent signs of water damage to your basement drywall and carpet are:
Yellowish-brown stains
Mold stains
Dampness
Strong musty (moldy) odors
Mold Related Health Problems
Allergic reactions to mold can be immediate or delayed. Molds can also prompt asthma attacks in those with asthma who are allergic to it. Mold exposure can irritate the eyes, skin, nose, throat, and lungs of either mold-allergic and non-allergic people. Some common symptoms of a mold-related allergy include:
Watery or Itchy Eyes
Itchy, Runny, or Stuffy Nose
Itchy Throat or a Cough
Postnasal Drip
Dry Scaly Skin
Mold related asthma reactions may include:
Wheezing
Tightening of the Chest
Shortness of Breath
Difficulty Breathing
Coughing
For more reading on mold health concerns, visit alpharettawaterdamageremoval.com/symptoms-health-concerns-mold-property
Water Damage – Structural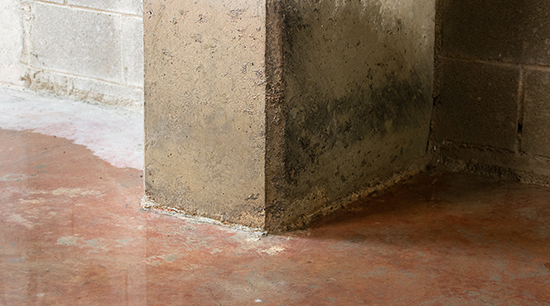 Visually, structural damage can present itself as being a minor situation. A door or window that's more difficult to open doesn't seem like a significant problem, but it could indicate more problematic, underlying damage. Hidden damage can cause irreversible, long-term issues to a home, compromising your health and safety. Here are some more signs of structural damage to watch for:
Wet electrical circuits or outlets
Rust developing in or seeping out of cracks
Cracks in the foundation
Cracks in wood structures
Hard to open doors and windows
Damaged or corroded wires, pipes, and gas lines
Wet insulation
Structural damages to your home may occur for many reasons but are more often related to water damage. Your home, or any building, can have severe structural damage if the foundation or any of the load-bearing walls have been compromised.
Tip: Doors and windows that don't open or close as they were intended are strong signs of dangerous structural damage. A shifted door frame can reflect a significant shift in the overall structure.
Water Damage – Home Value
Water damage significantly decreases the value of your home. Ultimately, the amount that the water damage decreases the value can be reduced by:
1. Identifying water damage
2. Contracting a water restoration company
3. Promptly and thoroughly repairing the water damage
Here are a few of the types of water damage that can negatively influence your home's price:
Warped ceilings and walls
Water damaged carpeting and flooring
Shifted walls
Sunken or cracked foundation
Mold
Note: Mold growth can run rampant in homes with water damage and lead to health, structural, and cosmetic issues. For homeowners who discover mold in their house, it is highly recommended to contract a professional and experienced mold inspector and a mold remediation company.
Water Damage Structural Repair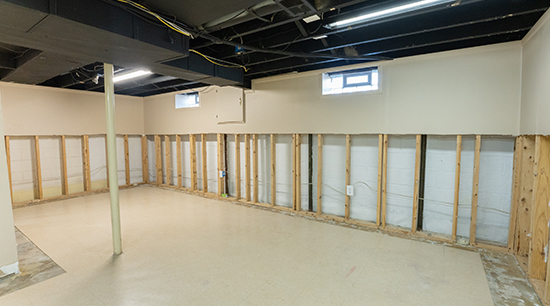 Home structural damages should be repaired as quickly as possible to prevent further damages or developing into more severe problems. Whether caused by a water leak appliance malfunction, severe weather, or flood, you should hire a professional water removal company to fully assess then address the damage.
You may believe that your home's damage is minimal and that you can fix it yourself. However, water damage removal experts are trained to detect even the slightest problem areas that you may not recognize.
Water Damage Risks
Ignoring water damage not only negatively impacts your property value but can also result in other severe issues for homeowners, such as:
Health concerns – Mold variations in a home caused by water damage can cause health issues for all of its occupants. Black mold, for example, is linked to respiratory issues, including a stuffy nose, wheezing, coughing, red and itchy eyes, and even a skin rash. Removing mold from your home can help resolve such health issues.
Electrical problems – Water damage can cause severe damage to electrical systems, as well as appliances and devices throughout your home. When ignored, damaged wiring can arc, short circuit, or cause dangerous power surges.
More costly repairs over time – Untreated or ignored water damage only gets worse and more intrusive over time. Homeowners who ignore water damage will end up paying significantly more to have it removed and repaired.
Water Damage in Your Basement
In this article, you discovered information about how water can damage your basement, the severe health problems it can cause, the negative impacts it has on your home's structure and value, and the measures you can take to get your basement fixed.
By recognizing when your basement has a water damage problem, you can take steps to get it corrected, preserving your family's health and your home's value.
Ignoring a water-damaged basement can lead to the development of acute respiratory and other severe illnesses, all while causing structural and foundational problems for your home.
Sources:
doh.wa.gov/emergencies/be-prepared-be-safe/severe-weather-and-natural-disasters/floods/floods-cleaning-basement
epa.gov/mold/brief-guide-mold-moisture-and-your-home
fema.gov/pdf/hazard/flood/2010/1935/Basement_Flood_Mitigation.pdf
cdc.gov/mold/cleanup.htm
Alpharetta Water Damage Restoration
2475 Northwinds Pkwy Ste 200a
Alpharetta
,
GA
30009
(678) 505-0266