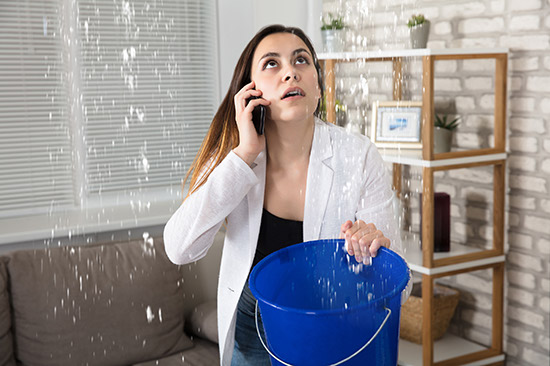 Any circumstance which allows water to flow or pool where it shouldn't be is a water emergency. These situations have the potential to cause tremendous damage and become expensive very quickly.
Immediate action is critical, as a delay of a few hours has the ability to greatly impact the amount and severity of damage. For this reason, our professionals are on call 24 hours per day. Contact us for immediate action.
What to Expect from Our Emergency Representative
Upon calling, an experienced emergency representative will ask pertinent questions about your emergency. After collecting the details of your situation, we'll dispatch the nearest technician.
The following is a list of important information needed when calling about your water emergency:
Your name and contact information
Your insurance information
The street address of the water-damaged property
When the flooding or water damage occurred?
What started or caused the issue (if known)?
Is the power on or off (on-site)?
Our certified technicians are equipped with the knowledge and experience to mitigate all types of water related emergencies. Don't hesitate to contact us, we are here and ready to help 24 hours a day, every day.
Dealing With the Insurance Company
Insurance policies vary, so as we define a plan of action for your emergency, it is imperative to know the scope of damages. AWDR will deal directly with your homeowners insurance. Allowing you to focus more of your time and energy on getting back to normal.
Flood and water damage are seen very differently by insurance providers, so it is important to know the difference.
What is a Flood – A flood is considered outside water (from a river, heavy rain, hurricane, mudslide) puddling or rising onto your land and into your home. Cases determined as floods are typically covered by flood insurance.
What is Water Damage – Water damage is typically defined as water infiltrating your home before making it to the ground outside. Examples of water damage emergencies include – roof leaks, appliance leaks, pipe bursts, overflowing drains etc.
This narrow distinction is important, but rest assured AWDR will assist you in this process.
Once we learn the terms of your insurance policy, we are equipped to lead you through the emergency and begin getting your life back to normal.
Quick Response Services to Minimize Water Damage
Typically, water damage in homes is the result of an internal plumbing failure, roof leak or storm water invasion. Below are some of the more common flooding situations our technicians are accustomed to resolving:
Clogged, Broken or Burst Pipes
Overflowed Toilet, Sink or Drain
Washing Machine Leak or overflow
Hot Water Heater Leak
Appliance Hose Leaks
Storm Water Flooding
Overflowed Sewage (use extreme caution and avoid contact with this water)
In the above situations, prompt action is critical. Quickly cutting off the water source and removing the water is a great start. Remember that every hour the remediation process is delayed, the destruction and costs to fix them grow exponentially.
All it takes is a phone call to get your home's clean up and restoration under way. With our 24 hour emergency response team, we stand ready to get the nearest professional technician to you and begin the end of your water emergency.