Broken or burst pipes can be a homeowner's worst nightmare. The flooring, drywall, insulation and structure are all at risk of costly damage when immediate action is not taken.
Quite frequently, when a pipe breaks or bursts, it does so within the wall. When this happens, there is usually ample evidence. For the gusher from the burst pipe, the damages can be far more expansive if not immediately resolved.
However, in the case of a small leak, evidence that something is wrong may not be visible for days or weeks. For the slow undetected leak, damages mount over time leading to mold or mildew situations, or worse, structural damage.
What to Do When Your Pipe Bursts
Turn off the water supply – Typically the supply is located near a meter (outside), in the basement, or the utility room. Immediate action reduces the volume of water and potential damages.
Locate the source of the problem – Make certain that you know where (if possible) the broken or fractured pipe has occurred. This will help the technician immediately address the damage upon arrival.
Electrical Hazard – It is very important that extra precautions are taken when large amounts of water are flowing and pooling in your home. The slightest contact with a light switch, outlet or piece of electronic equipment can cause you to be shocked or electrocuted. If you are unable to safely turn off the water supply, move yourself, your family, and pets to safety.
Contact us immediately – Our emergency representatives will take your call 24 hours a day, every day. We will immediately dispatch the nearest technician to your location for water extraction, suspension, and restoration services.
Protect your assets – If it is safe to do so, move your more valuable items to a dry place. Sanitizing and drying damaged contents is an important aspect of restoration, so preventing contact with the water is extremely beneficial.
The Difference Between Leaking and Burst Pipes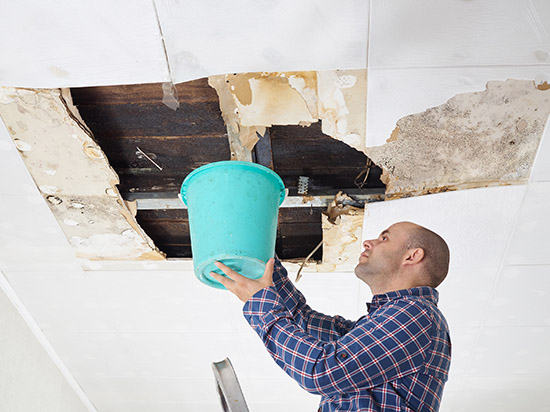 Leaking Pipes –
A leak is a small hole, break, or fissure in a pipe that allows small amounts of water to consistently flow out. Pipes may leak for various reasons but some of the more common causes are:
Corrosion
Broken joint seals or soldering
Nails and screws grazing a pipe when driven into a wall
Construction or remodeling damage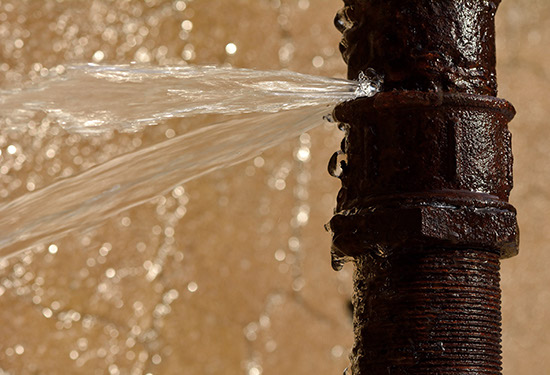 Burst Pipes –
A burst is a wide open area of a pipe allowing water to freely flow from it. Pipe bursts are more common during winter months when temperatures are at freezing levels or below. Here are some common reasons that pipes burst or break:
The home's heating system is left off or malfunctions
Damaged or poorly insulated walls
Pipes exposed to freezing air
Water pressure too high for your pipes
What to Expect from Our Quick Response Water Technicians
Upon calling, an experienced representative will collect information about your broken or damaged pipe. The following is a list of important information needed when calling about your situation:
Your name and contact information
Your insurance information
The street address of the water-damaged property
When the flooding or water damage occurred?
Is the power on or off (on-site)?
Upon arrival, our certified professionals will assess the situation; using state of the art equipment, we will take immediate action to:
Halt the flooding water by ensuring the water source has been shut off
Initiate the water removal process
Dry and dehumidify your home
Restore your home to its pre-damaged condition
Handling Your Insurance Claim
Throughout the entire process, we will remain in direct contact with your insurance provider. We will document all damages, issues, repairs, and ensure that you are receiving the maximum out of your coverage. At AWDR it is our job to help you and your family get back to normal as quickly as possible.
If you have a broken pipe and need immediate relief, give us a call.