The impact of a bathroom flood can be catastrophic, ask yourself if you're prepared and know what to do?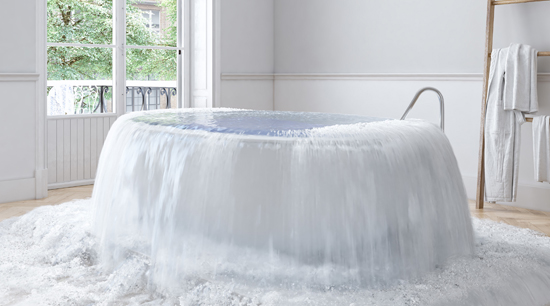 A flood has the potential to expose you and your family to illness and disease. Knowing how to react can prevent mold, structural damages, and catastrophic loss.
alpharettawaterdamageremoval.com gathered the following information to help you respond immediately to a bathroom flood, know the 3 flood water categories, how to approach each category, and when to call a professional.
My Bathroom Flooded – What Do I Do?
During any type of bathroom flood, you have two essential tasks before doing anything else:
Shut Off the Water – Priority number one is to stop the flow of water.
If the flooding is caused by a sewage backup from the city sewer, avoid all contact with this water. This type of flooding involves "black water" coming in through the drains, and if you are unable to avoid it, you will need to evacuate your home.
Shut Off the Power – Once you have shut off the water source, shut off the power to the bathroom and other affected areas from the breaker box.
The combination of water and electricity can cause electrocution and death.
If you are confronted with a sewage backup, shut off the power to the bathroom. If the water from the backup spills into other rooms, or you must evacuate, shut off the power to the entire home.
Note: If you are standing on a wet floor, avoid contact with all electrical fixtures, power cords, light switches, and sockets.
Water Damage Categories, Cleanup, and Restoration
Bathroom floods can be problematic if not handled correctly. Besides potential structural damages, mold and mildew are able to grow and spread quickly after such an event. For more on mold and mildew visit alpharettawaterdamageremoval.com/ga-mold/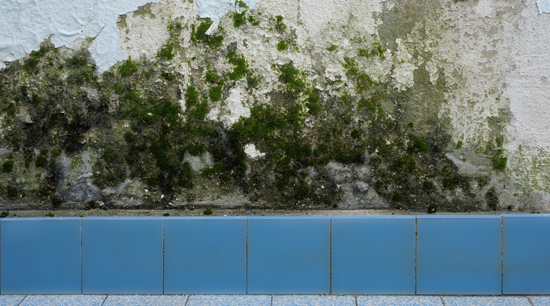 Before diving in to start the cleaning process, it is essential to know what category of flood water you are dealing with:
Category 1 Flood Water – This is considered "clean water," there are no immediate health threats from category 1 flood water.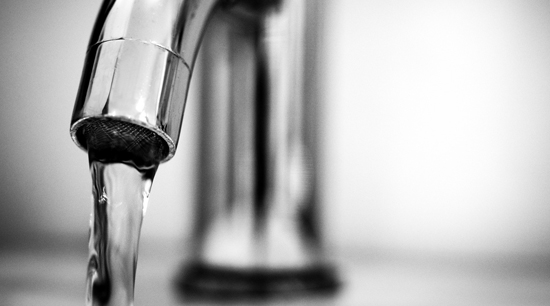 In the bathroom, this is water that originates from sink or tub overflows, pipe bursts, sink drain failure, and the toilet bowl tank specifically.
Cleaning Up Category 1 Water – This is the easiest water to manage. Use a mop and some old towels to get the water off the floor.
Wood, drywall, some paints, and insulation are able to soak up tremendous amounts of water and must be dried out as quickly as possible to avoid discoloration, warping, and mold. Using fans and a dehumidifier will speed up this process.
Category 2 Flood Water – This is referred to as "grey water," and it contains a significant amount of chemical, physical, and biological contaminants.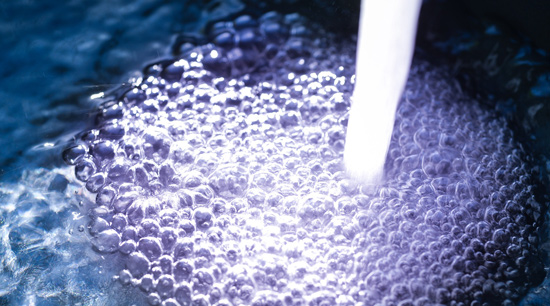 Exposure to or accidental consumption of this water can cause varying degrees of illness. In the bathroom, this water would originate from an overflowing toilet with urine or cleaning chemicals but without fecal matter.
Cleaning Up Category 2 Water – To clean up this water, some precautionary measures should be taken:
• Avoid splashing.
• Use protective goggles, footwear, and latex gloves.
• Use a household disinfectant to sanitize all affected areas.
• Thoroughly rinse and sanitize the mop and other equipment.
• Immediately wash any soiled towels, mats, and rugs.
If this water has soaked into floorboards, drywall, or carpeting, call a professional water company to dry and sanitize the affected areas properly.
Use of the toilet should be discontinued until the reason for the overflow is discovered and fixed.
Category 3 Flood Water – Known as "black water," this is the most dangerous of the three categories, and contains a grossly unsanitary combination of waste, fungi, bacteria, and pathogens.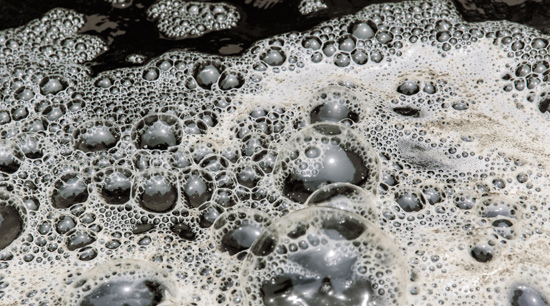 Exposure to or accidental consumption of this water is dangerous, as it will likely cause severe illness. This is water that originates from city sewage line backups, rising flood waters, stagnant category 2 water, and toilet backups originating from below the trap.
Cleaning Up Category 3 Water – Due to the health hazards associated with this water, it is strongly recommended to call a professional water removal company to extract the water properly and sanitize all affected areas.
There is no safe level of physical contact with category 3 water.
Upstairs Bathroom Flood
When a flood happens in an upstairs bathroom, the water is going to move quickly in search of the lowest point of gravity (downstairs).
After shutting off the water and electricity, move quickly to contain or mop up as much of the water as possible.
Call a water restoration company to inspect the bathroom and rooms below. They will assess where the water went, potential damages, and offer a course of action.
If this water is category 3, avoid all contact and immediately call a professional.
Bathroom Repairs After the Flood
Once the water supply is shut off, and the flooding has been dealt with, it's time to either repair what went wrong or call on a professional plumber. The following are some of the more common culprits of bathroom flooding:
• Broken pipes in the wall
• Leaking water supply line for the sink or the toilet
• Stopping mechanism failure in the toilet tank
• Clogged toilet drain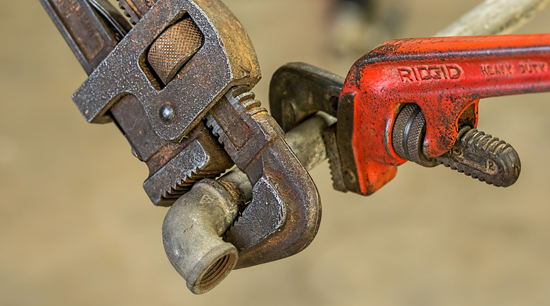 Sewage backups can be avoided by installing a backwater valve or sewer backup valve. Such devices only permit sewage water to flow in a single direction.
Then there are the incidents that occur when running water is left unattended and forgotten. If you must leave for any reason, shut the water off.
Bathroom Flood Facts
When a bathroom floods, there are two things you must do before getting to the actual flood water. Even then, the category of the water may force you to leave your home.
In this article, you Discovered how to respond to a bathroom flood, how to determine the level of contamination or category of the flood water, and how to handle each category properly.
Your fast reaction to a bathroom flood has the potential to reduce your family's exposure to disease and illness, avoid severe structural damage to your home, prevent mold, and even avoid electrocution.
Sources:
https://www.epa.gov/sites/production/files/2014-08/documents/flood-related_cleaning_report.pdf
http://www.ehs.ufl.edu/programs/ih/ieq/water_interlude/
Alpharetta Water Damage Restoration
2475 Northwinds Pkwy Ste 200a
Alpharetta
,
GA
30009
(678) 505-0266