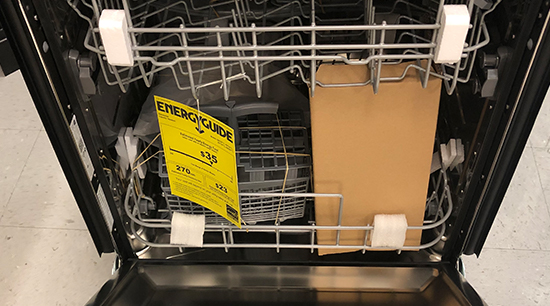 Prevent an improperly installed dishwasher from causing severe water damage. Knowing how to install a new dishwasher will help you update your appliance and minimize the potential for a water disaster.
alpharettawaterdamageremoval.com gathered the following essential information and tips on installing a new dishwasher.
Can I Install a Dishwasher Myself?
Yes. Replacing an existing dishwasher is typically an easy job. All the required infrastructure (power, water, drainage, and space) are already there to be hooked up or used.
Tip: Make sure you've measured the space's height, width, and depth and verified that your new dishwasher fits snugly under your countertop.
Replacing a Dishwasher
When your dishwasher is nearing the end of its lifespan, warning signs will appear. Consider the following indicators:
The dishwasher's door or tub is leaking
The spray arm has stopped working
The float switch stopped working
Power connections are damaged or keep coming loose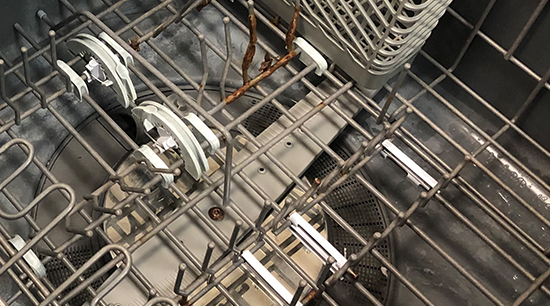 Note: Most dishwashers last around 10 years, but when repair costs becomes excessive or you can't fix a dishwasher leak, it's time to install a new one.
Tip: Consider a newer model if yours was made before the production of water and energy-efficient appliances.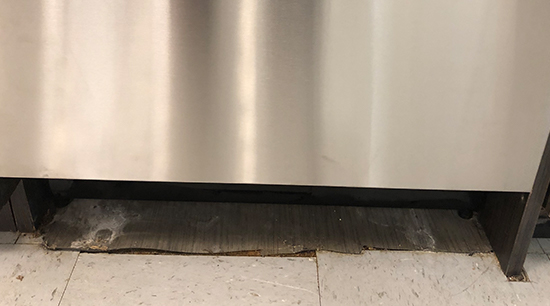 What is Required to Install a Dishwasher?
Connecting a new dishwasher requires you to make three connections:
A power-cord connection
A water supply connection
A drain line connection
DIYers can do all three of these if they understand what's required. However, the power connection may be the most challenging, especially if you don't have experience with electrical wiring.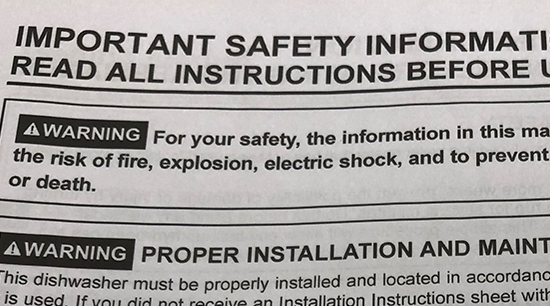 Making a mistake on a DIY dishwasher installation could lead to severe flooding, electrical problems, or fire. A DIY installation also requires you to do some heavy lifting.
Note: Dishwashers are not typically plug-in appliances. Usually, they are hardwired into the home's electrical system.
Tip: If you do not trust your DIY capabilities, you can have your dishwasher professionally installed. According to HomeAdvisor.com, you can expect to pay between $70 and $500, depending on the required labor and installation complexity.
Dishwasher Installation Requirements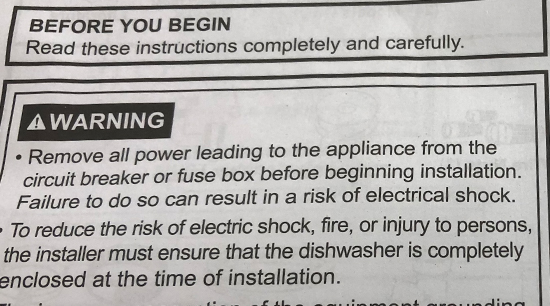 When installing your new dishwasher, you must pay particular attention to the appliance's installation instructions. These instructions should address installation nuances like:
Drain Requirements – Local codes or ordinances may require an air gap in the dishwasher's drain line. A dishwasher air gap is a fitting typically mounted about two inches above your sink that prevents contaminated (dirty) water from re-entering the dishwasher from the drain via backflow.
Note: An air gap is a simple way to make certain wastewater and contaminants never re-enter your clean water supply.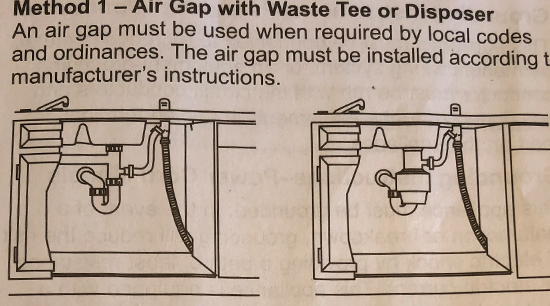 Hot Water Line – A dishwasher requires a hot water supply to thoroughly clean your dishes during the wash cycle. Installing a dishwasher water line is an easy task requiring only a screwdriver and a small adjustable wrench as long as there is already an existing hot water stop valve under the kitchen sink for your use.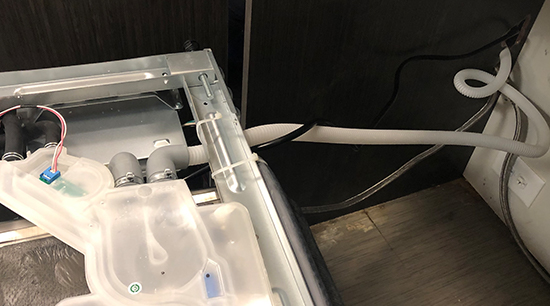 A stainless steel braided hot water supply line is easy to install. However, you should measure the hose to make sure you are buying one long enough to reach the new dishwasher.
If you are connecting a copper hot water line, you will need to align the line, so it slides straight into the threaded part of the elbow. If it's angled to one side, the compression nut won't properly thread, and it will leak. If necessary, align the elbow on the dishwasher using a wrench or gently bend the copper line about 8 to 12 inches from the end.
Power Connection – The dishwasher's connection wires will most likely be located at the lower rear of the appliance. Remove the screws securing the cover plate and open it; you will find a black wire, a white wire, and, depending on your model, a green grounding wire or a green grounding screw.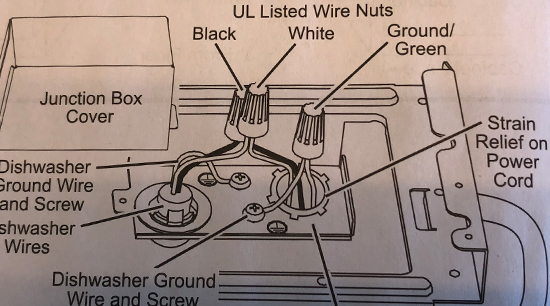 Note: Newer dishwasher models may come equipped with a cord-and-plug connection. If this is the case, you may need to hire a certified electrician to install a 125V NEMA 5-15R receptacle supplied by a 20-ampere circuit.
DISCLAIMER: Always refer to your new appliance's installation instructions/manual for precise installation information about your dishwasher's make and model. Hire a professional installer if you have any doubts or reservations about this DIY installation.
Professional Dishwasher Installation
When you purchase a new dishwasher from a home improvement store or specialty outlet, the price will often include the delivery team making the hot water, drainage, and electrical hookups, and it may include your old dishwasher's disposal.
Dishwasher Replacement
In this article, you discovered information and tips on how to efficiently install a new dishwasher in your home.
Knowing how to install a new dishwasher can save you significant money on labor costs and keep your home safe from costly malfunctions.
Ignoring the need to properly install your new dishwasher can lead to repeated malfunctions and severe structural damage if it floods your home.
Sources:
beyonddiscovery.org/experts/how-to-install-a-dishwasher.html
h2ouse.org/dishwasher-installation-tips/
handymantips.org/properly-install-dishwasher/
Alpharetta Water Damage Restoration
2475 Northwinds Pkwy Ste 200a
Alpharetta
,
GA
30009
(678) 505-0266