This winter, an unexpected burst pipe or leaking roof would be a disaster. While the temperatures drop and winter storms brew, now is the last time to be proactive.
There are simple measures that greatly increase your home's ability to keep you warm, safe, and free from catastrophic damages. These interior and exterior tips will protect and ease your anxiety as we head into the harshest winter months.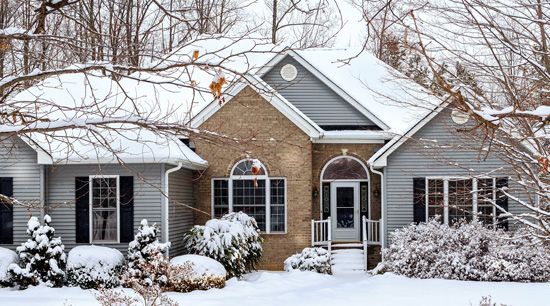 alpharettawaterdamageremoval.com outlined winter safety tips for the inside and outside of your home, how to plan for a winter emergency, and how to make an emergency "grab and go" kit.
Winter Home Safety – Exterior
Protecting your home from winter storms and freezing temperatures begins with a plan. The following tips will help you avoid costly damages from outside elements, fires, and pipe bursts this winter:
Insulate Water Pipes – If the water main supply line is above ground, insulate all exposed pipe (from the entry point at the wall to 2 inches below ground level) with foam pipe insulation and wrap the foam with pipe insulation tape.
During extended periods of freezing temperatures, exposed water lines can build up immense internal pressure (from expanding ice) and burst.
For more information on pipe bursts, visit alpharettawaterdamageremoval.com/winter-pipe-bursts-preventing-handling-them/
Prune the Trees – Trees that are tall enough to fall onto your home, or ones that have limbs overhanging your roof should be pruned.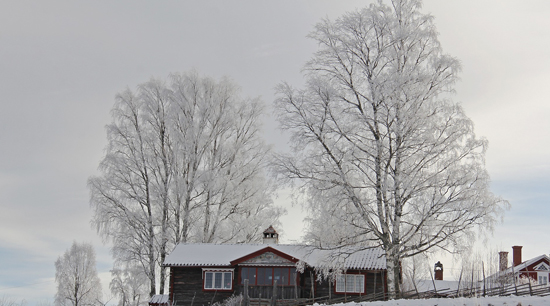 Have an arborist inspect the trees and determine to what extent they should be pruned, or removed.
The jolt from a tree falling on a house can reach the opposite side of the property, causing plumbing leakages, electrical issues, or even structural damages.
Inspect and Repair Your Roof – Winter storms and freezing temperatures can exacerbate damages to your roof, leading to leaks, and potentially causing expensive structural damage to your property over time.
• On the roof, look for abnormalities, cracks, missing tiles/shingles, warping, and holes.
• Then proceed to the attic and inspect the underside of the roof. Wet or stained panels are a strong indication of leaks.
• Finally, turn off all the lights and look for light coming through cracks or holes in the ceiling. If light can get in, so can water.
If you find something that needs attention and are unsure of how to proceed, contact a professional roofer for a quote or advice on how to properly resolve the issue.
Clean the Gutters – It is imperative to keep your gutters clean and free of obstruction for two primary reasons:
Proper Water Drainage – During winter rainstorms, debris in your gutters can cause water to back up, pool, and freeze. The added weight can damage the gutters, your roof, and lead to costly repairs.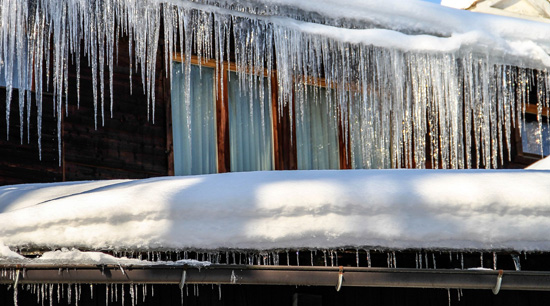 Severe Fire Hazard – In the event of a neighboring house catching fire, embers are likely to be carried by the breeze or wind to other rooftops and gutters.
Under the right conditions, these embers can travel for up to a mile and ignite leaves, pine needles, and debris in accumulated in gutters, potentially catching that home on fire as well.
Inspect the Siding and Outer Walls – Seal cracks in the masonry, siding, or stucco along the outer walls of your home. Doing this prevents moisture from causing structural damage to your home, and helps keep heat in.
Clean Your Chimney – Prevent chimney fires by hiring a chimney sweep annually to remove built-up soot and residue. The wood you burn plays a significant role in how quickly residue builds up in your chimney.
Cured Firewood is Best – To reduce the risk of a chimney fire, burn wood that has been cured. This wood has been allowed to dry for 9 months to a year and burns cleaner. Cured hardwoods, like oak, maple, elm, and beech make excellent firewood.
Protect Holiday Electrical Cords – While the lights on your house, trees, and shrubs are beautiful, they can become a serious shock or fire hazard very quickly. The following will help you avoid these hazards:
• Extension cords should be rated for outdoor use, and be buried when stretched across a lawn to avoid a trip or lawn mower hazard.
• Wrap up and protect connection points (plugs) from rain and melting snow.
• To avoid complete power outages, use a separate breaker for the holiday lights, or lighting assemblies with their own internal fuses.
• Repair or discard any damaged electrical wiring to avoid shocks, fires, or even electrocution.
Winter Home Safety – Interior
Just as with the outside of your home, there are steps you can take inside to ensure the warmth and safety of your property and family. The followings tips will help you avoid costly appliance and equipment malfunctions, pipe bursts, heat loss, and be prepared for emergencies this winter:
Smoke and Fire Alarms – The three types of alarms most common in homes are for smoke, fire, and carbon monoxide. While there are models with lithium-ion power sources that last 10 years, the majority still rely on our attention to testing and replacing batteries.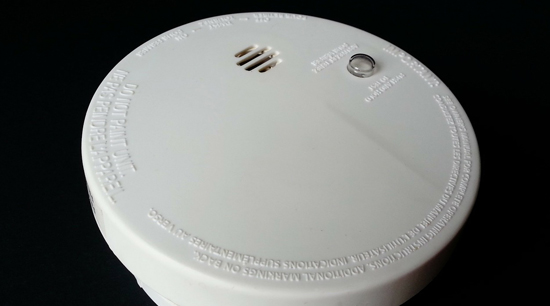 The following schedule will help you rest assured that your alarms are functioning properly:
• Test the alarm every month.
• Replace the batteries annually (at a minimum).
• Replace the alarm every 10 years.
Prevent Pipeburst – When pipes run through outer walls, make sure those walls receive the full benefit of warm air circulating throughout the inside of the home.
During periods of sustained freezing temperatures, the following will help you prevent your water pipes from freezing and potentially bursting:
• Pull furniture forward 2-3 inches.
• Open cabinet doors to allow warm air in.
• Allow one or two faucets to drip (keep the water moving).
In extreme cases, electric pipe wrap or pipe heating cables can be used on exposed pipes to prevent them from freezing.
Install or Replace Weatherstripping – This is the process of sealing doors and windows to better insulate a home from the elements.
Weatherstripping is available in many sizes and shapes. Typically, it is a foam strip with an adhesive side that attaches to a door or window frame.
Over time, the material used in weatherstripping will lose its effectiveness. Inspect and replace it when you see that it is worn or no longer creates a seal. For more information on weatherstripping, visit energy.gov/energysaver/weatherize/air-sealing-your-home/weatherstripping
Inspect Equipment and Appliances – The following should be inspected once per year (minimum) to ensure they are functioning properly and all hoses are in excellent condition:
• Furnace
• Boiler
• HVAC
• Water Heater
• Dishwasher
• Washing Machine
• Garbage Disposal Unit
As all of the above appliances have the potential to explode, cause a flood, or electrocution, anytime there's a malfunction or mechanical issue, it should be addressed immediately.
Winter Storm and Emergency Planning
Knowing how to prepare for a winter emergency is your first step to survival when one happens. The following will help you get prepared to "weather the storm."
Cell Phones – Keep backup batteries, and recharge using the USB or lighter connection in your vehicle.
Food – Stock up on food supplies that do not require heating or refrigeration.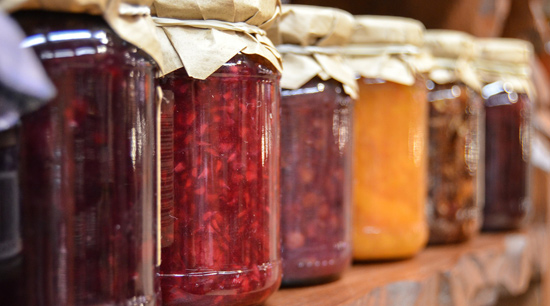 Water – Keep 2 to 3 gallons per person of potable water in stock.
Escape Route – In the event of flood or fire, make sure everyone knows where to exit the home and where to meet outside.
Communicate – Through emergency situations, don't forget to check on your neighbors, and your family. Reach out to family living far away, so they know you are well.
Emergency Kit – This is your "Grab & Go" bag. The following items and documents or certified copies of them should be in your emergency kit:
• Birth and Marriage Certificates
• Identification, Driver's License, Passports, and Social Security Cards
• Credit Card Information, Phone Numbers, and Login Data
• Home, Vehicle, and Life Insurance Policies
• Prescription and Allergy Information
• Backup Medication and/or Inhalers
• Recent Photos of All Family Members
• Pet Registration, Certification, and Recent Photo
• Emergency Phone Numbers and Addresses (printed)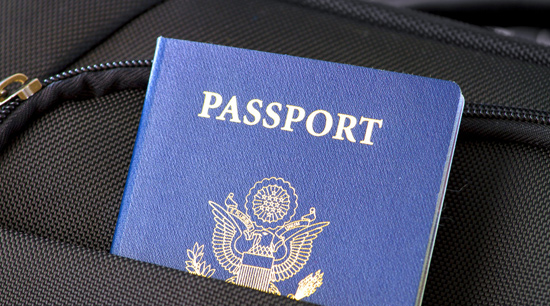 In short, your "Grab & Go" bag should allow you to identify yourself and your family, while helping you function normally and maintain easy access to your assets.
For information about keeping children safe during the winter months, visit safekids.org/blog/winter-coming-cold-weather-safety-checklist
Winter Preparation and Safety for Your Home and Family
Be proactive in the preparation of your home this and every winter. Temperatures will fall and severe storms are likely, so keep your home battle ready.
In this article, you uncovered essential winter maintenance and safety tips for the outside, and inside of your home. You also discovered how to plan for an emergency and create an emergency kit.
Don't allow the weather to take you by surprise. Take precautionary measures to prepare your home for winter weather before you find yourself a victim of a burst pipe, a tree fallen through your home, or worse.
Sources:
https://www.cdc.gov
https://www.consumerreports.org/cro/news/2015/04/smoke-alarm-battery-change/index.htm
Alpharetta Water Damage Restoration
2475 Northwinds Pkwy Ste 200a
Alpharetta
,
GA
30009
(678) 505-0266