Avoid costly cleanup and huge repairs from plumbing malfunctions. By following a plumbing preventive maintenance schedule, you can identify and correct potential plumbing problems.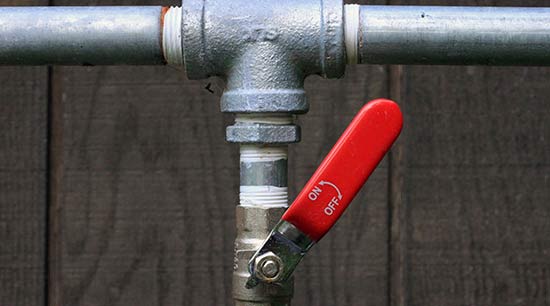 alpharettawaterdamageremoval.com assembled the following preventive maintenance schedule and checklist to help you avoid minor and catastrophic plumbing malfunctions.
Plumbing Preventive Maintenance Schedule
The following maintenance schedule and tips will help you prevent small issues from becoming costly problems and keep your plumbing system functioning properly:
Monthly and On-Demand Plumbing Maintenance
These plumbing issues can occur at any time. Promptly addressing them will save you from costly repairs and frustration.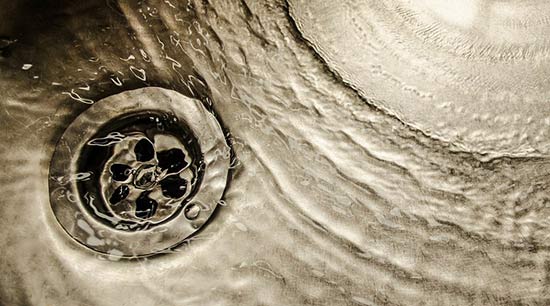 Unclog Slow or Stopped Drains – One of the most common household plumbing problems is when your drains slow or stop. This can occur when a buildup of hair, soap residue, or stray objects is caught in the drain. As soon as you detect a developing issue with any of your drains, it should be addressed.
Fix: While there are numerous liquid drain cleaners, your best approach is to snake the drain. Liquid drain cleaners are generally composed of corrosive ingredients that can cause extensive damage to your plumbing system.
Tip: If snaking the drain is ineffective, call a plumber to find and remove the obstruction.
Fix Leaking, Clogged, or Running Toilets – Your toilets can present multiple issues that need to be addressed urgently. When your toilet malfunctions, there is a risk of bacteria and pathogens contaminating your household. These issues can be corrected inexpensively and quickly: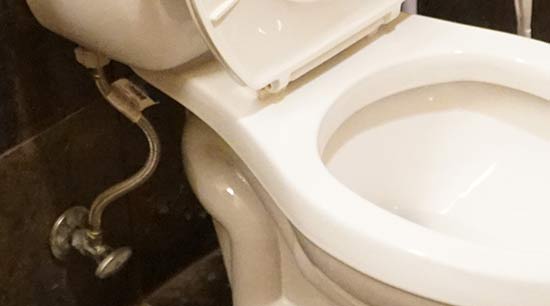 Leaks from the bottom of your toilet indicate a broken wax seal, an off-center, or a poorly anchored bowl.
Fix: Shut off the water empty the tank (flush the toilet and hold the lever until the tank empties), disconnect the tank and bowl, and replace the wax seal or floor anchors. Center the bowl and reassemble the toilet.
Leaks from behind the toilet indicate a poor water connection, a ruptured water supply line, or a faulty water valve.
Fix: Shut off the water, at the valve to replace the water supply line or fix the connection. Shut off your main water supply to replace the water valve.
Constant running water indicates a worn-out flapper, a corroded (stuck) tank lever, or an incorrectly adjusted water level.
Fix: Replace the flapper or lever. When water level adjustments are required, adjust it slowly until reaching the desired level.
Clean Shower Heads – As shower heads age, they can collect a tremendous amount of sediment, slowing water flow and potentially disrupting the home's water pressure.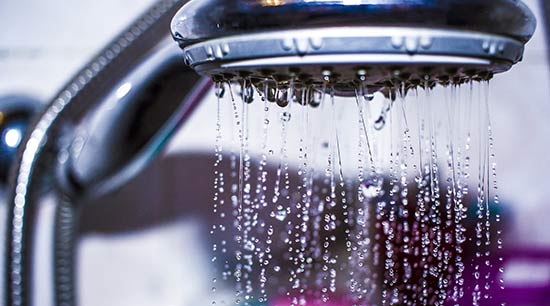 Fix: Remove the shower head and clean out any sediment or residues. With the shower head off, inspect the shower arm for any buildup within the pipe.
Summer Plumbing Maintenance
Summer is the optimal time of year to observe the plumbing outside of your home. Here is what you are looking for:
Have Your Sewer Line Inspected – Trees, plants, and grass have been expanding through their growing season, and now is the time to have your sewer lines inspected for invasive roots, breaks, and stoppages. Outside of root infiltration, there are other causes of sewage backups and blocks that an inspector can identify and prevent happening.
Note: Summer is also a great time because the ground is warm, making it easier to unearth the pipes if necessary.
Tip: Have your trees inspected by a professional tree service, and consider removing the ones with problematic root systems.
Inspect Your Septic System – If you have a septic system, you'll want to have it inspected multiple times through the summer months. You can determine the best time for pumping your septic system through these inspections.
Watch this informative video about septic systems
Fall Plumbing Maintenance
Most fall maintenance is done in preparation for winter months. The following preventive maintenance can save you from costly malfunctions:
Check Appliance Water Connection Hoses – Throughout your home, you have hoses and connections supplying water to appliances and fixtures. Make sure these hoses and connections are in good condition and leak-free.
Tip: Replace any hose or connection – immediately – that appears to have hardened, has developed cracks, or is already leaking.
Service Your Water Heater – This is the time to have your water heater flushed and thoroughly inspected. Aging or damaged water heaters should be replaced to avoid costly home flooding.
Tip: Most water heaters should be set at 120°F for optimal performance.
Watch this video on how to flush a water heater
Outdoor Pipes and Spigots – If your outdoor water system can be shut off without disrupting your indoor plumbing, do so and empty the water from those pipes. If not, insulate spigots and any exposed pipes.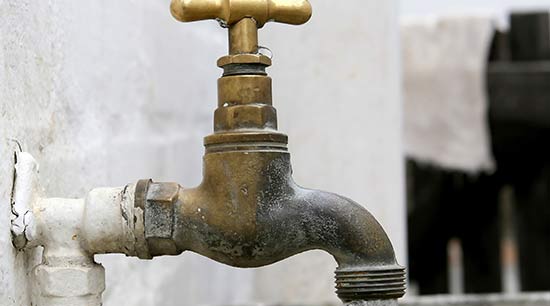 Tip: Pay particular attention to pipes in the attic, basement, and garage where temperatures can easily plunge to below 32°F and use insulation tape to protect these pipes.
Sump Pumps – Inspect, clean, and test your sump pumps, pits, and exhaust lines. When exposed to extremely cold temperatures, sump pumps can fail or backup.
Tip: Allow warm air to reach rooms and areas with sump pumps to avoid potential flooding.
Gutter Systems – In late fall, when deciduous trees have dropped their leaves, clean the debris from your gutters and downspouts. Through the winter, freezing and thawing water can inflict severe structural damage on your roof and home if it cannot freely flow away.
Winter Plumbing Maintenance
One of the primary concerns during the winter months is frozen pipes. When pipes rupture from freezing temperatures, you may not even realize there is a problem until your pipes thaw. This type of damage can cause severe structural damage to your home and should be avoided by:
Insulate all pipes located along the extremities of your home
Allow water to frequently flow from valves and fixtures to prevent freezing
Open cabinet doors (this allows warm air inside)
Heat your entire home and circulate the warm air from room to room
When there is a deep freeze alert, allow water to trickle from each faucet
If you must leave your home for extended periods, make sure the thermostat is set to maintain your home warm.
Watch this video on how to prevent pipes from freezing.
Tip: Install a smart thermostat that can be adjusted remotely.
Spring Plumbing Maintenance
Once spring temperatures come around, your plumbing maintenance tasks are mostly observation. If you have taken care of your plumbing system throughout the year, there should be little to worry about. However, you should be on the lookout for the following:
This is also the time to inspect, test, and repair your outdoor irrigation system, sprinkler heads, and hoses.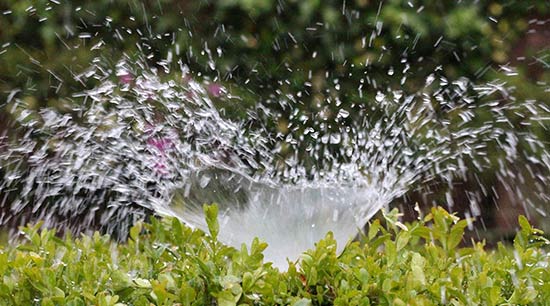 Note: Repeat fall maintenance tips in springtime. Passage of time and increased use of hot water can cause blockages and abnormal wear that could go undetected.
Tip: You can detect hidden leaks by taking a water meter reading, avoid using any water for 90 minutes, then taking a second reading. If there was a change, you likely have a leak.
Home Plumbing Preventive Maintenance Tips
In this article, you discovered essential plumbing preventive maintenance, when to perform it, and when to call for help.
By performing preventive maintenance on your plumbing system, you are taking action to avoid costly pipe bursts and floods in your home.
When you ignore performing preventive plumbing maintenance, you are setting yourself up for plumbing system malfunctions that can cause irreversible structural damage to your home.
Sources:
disastersafety.org/maintenance/prevent-water-damage-from-plumbing-and-appliances/
nar.realtor/blogs/styled-staged-sold/5-ways-to-avoid-a-plumbing-disaster
consumerreports.org/home-maintenance-repairs/how-to-keep-pipes-from-freezing/
redcross.org/get-help/how-to-prepare-for-emergencies/types-of-emergencies/winter-storm/frozen-pipes.html
Alpharetta Water Damage Restoration
2475 Northwinds Pkwy Ste 200a
Alpharetta
,
GA
30009
(678) 505-0266