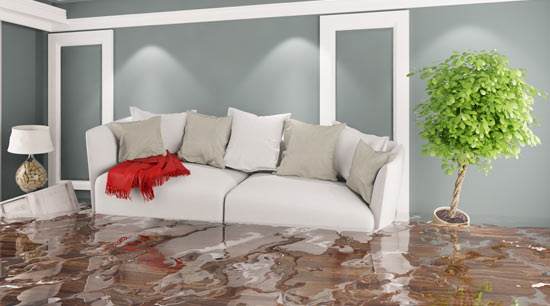 So, your basement is flooded. Whether the cause is obvious or not, you need to know exactly what has occurred in order for the right insurance policy to cover your losses.
The two insurance policies that are in question are homeowner's insurance and flood insurance. With either of the policies, there are limitations to what they will cover and how much of the damages will be covered.
In addition to homeowner's and flood insurance, rider policies are purchased (when made available by the insurance provider) to help cover what the original policy does not.
The team at alpharettawaterdamageremoval.com has compiled the following information to help answer some of the more common insurance questions after a basement flood.
Homeowner's Insurance or Flood Insurance – Which Applies When?
Homeowner's Insurance – Covers damages caused be appliance malfunctions, accidental overflows, pipe bursts, and water heater malfunctions.
Flood Insurance – Covers damages caused by storm surge, rising floodwaters, and mudflow (see below). Homeowner's insurance does not cover flood damage.
Rider Policies – Rider policies are purchased in addition to homeowner's and flood insurance policies to provide coverage for events not covered or with limited coverage by the primary policy. Two great examples are sewage backup and sump pump failure.
What Homeowner's Insurance Typically Covers
In most cases of pipe burst, appliance malfunction or overflows, your homeowner's insurance will most likely cover the flood damage.
Be aware of the following:
Appliance Malfunction – While the flood damages of a malfunctioning appliance may be covered, if the insurance provider can prove that you neglected regular maintenance on the malfunctioned appliance (washing machine, dishwasher, etc.) damages will not be covered.
While the insurance policy may cover the flood damage and ensuing cleanup, you will likely have to foot the bill to replace the appliance.
Sudden and Accidental – Surprisingly, floods caused by overflowing bathtubs, sinks, or other water carrying vessels are considered "sudden and accidental" and are typically covered.
Pipe Burst – Flooding caused by frozen pipe bursts is also typically covered as long as you are either living in the residence at the time or took preventative measures before leaving on a winter vacation.
Water Heater Malfunction – Flooding and damages caused by a malfunctioning water heater are covered in the same manner as an appliance malfunction. Once again, if the insurance provider can prove that you neglected regular maintenance or upkeep on the water heater, damages will not be covered.
What Homeowner's Insurance Typically Does Not Cover
In cases of rising rainwater, backed up sewage lines or toilets, and seepage from underground-saturated soil, your insurance policy will likely not cover the flooding and damages.
Flood Water Damage – Your homeowner's insurance will typically not cover rising water in your basement from floods by heavy rain, severe storms, or surge. In these cases, it is your flood insurance that will help cover your losses (see below).
Sewage Line Backup – Without a doubt, this is a property owner's worst flooding nightmare. Being one of the most expensive types of flooding to clean up, a sewage line backup may be endorsed by insurance companies, but by a reduced dollar amount.
In many cases, this coverage must be purchased separately.
Where the insurance policy may cover $10,000, the damages and cleanup costs may easily reach $50,000, $80,000, $100,000 or more depending on the extent of the backup. Many insurance providers offer rider policies to further compensate for losses under these circumstances.
Saturated Soil – Your homeowner's insurance will not typically cover this type of basement flooding. And unless you can prove that flooding or surge caused the water seeping into your basement, your flood insurance will likely deny your claim as well.
Sump Pump Failure – A standard homeowner's or flood insurance policy will typically not cover damages caused by sump pump failure.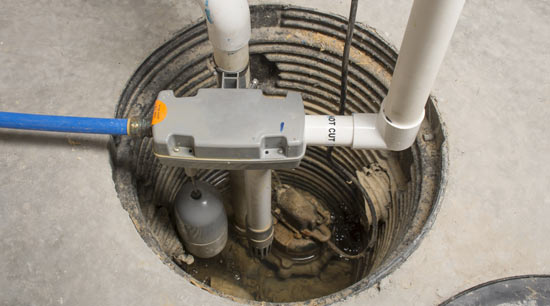 With some insurance providers, rider policies are available that do extend coverage for sump pump failures. In these cases, make sure you read the policy to understand the extent of the coverage and what actions or inactions may void it.
Flood Insurance Coverage – Do I Need It?
What is a flood? FEMA's National Flood Insurance Program (NFIP) defines a flood as a general and temporary condition where two or more acres of normally dry land or two or more properties are inundated by water or mudflow.
Homeowner's insurance policies do not cover damages and losses caused by this type of flooding.
In order to determine whether or not you need flood insurance, FEMA has established a Flood Map Service Center that provides an interactive map and instructions to help you make that determination.
In high-risk flood zones, you may be mandated to purchase NFIP flood insurance. Learn more at fema.gov/faq-details/Mandatory-Purchase-of-NFIP-Coverage/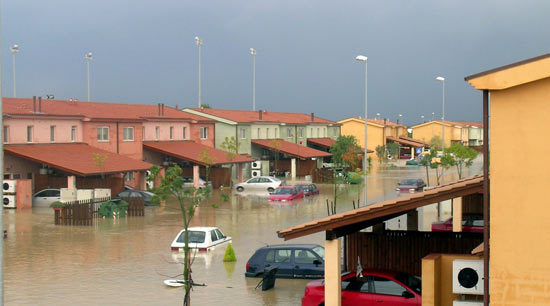 What Does Flood Insurance Cover?
Think of flood insurance as covering two types of property. It covers the structure of the home and then, the contents within, each with its own limits and deductibles.
For the basement, the following structural damage is typically covered:
Foundation
Central Air
Drywall
Insulation
Electrical switches and outlets
Staircases
The following personal property in a basement is typically covered:
Washers
Dryers
Food refrigerators
Food freezers
Portable air conditioners
Other personal property used or stored in a basement like furniture, shelving, clothing, and electronic equipment are typically not covered in flood insurance policies. In other areas of the home (above the basement level), these same items may be covered.
Insurance Coverage and Claims for Your Flooded Basement
When you file a claim, it is not a guarantee that your insurance provider will cover all of the cleanup and damages. The claim is the beginning of a process in which an insurance adjuster will visit and investigate the site where the flooding occurred.
As mentioned in the beginning of the article, it is important to know exactly how your basement flooded. Not only will this help you determine which insurance provider to call, it will also help you properly inform their insurance adjuster upon arrival.
Depending on the adjuster's determinations, a value will be assigned to the damages and losses from which water removal, restoration services, and personal property should be compensated or replaced.
Sources:
http://www.broadlandshoa.org/hoaforum/index.php?threads/basement-flooding-insurance-claim-being-denied.19454/
https://www.valuepenguin.com/does-homeowners-insurance-cover-flooded-basement
Alpharetta Water Damage Restoration
2475 Northwinds Pkwy Ste 200a
Alpharetta
,
GA
30009
(678) 505-0266