Prevent your home from being a total loss after a fire and water damage scenario. Knowing who to call and what to do after fire and water damage will help you get back to normal faster and safer.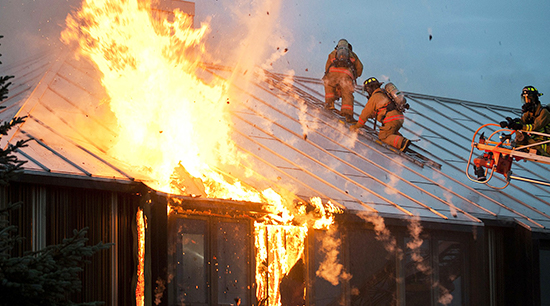 alpharettawaterdamageremoval.com assembled the following information and tips on what actions to take, who to call, and resources that will help you recover from a fire and water catastrophe.
Fire and Water Damage
Fire damage will almost always be accompanied by water damage. Firefighters and fire suppression systems rely heavily on water to extinguish most house fires. The result of these preservation actions is water damage being layered onto the fire damage.
A fire in your home can quickly consume, damage, or destroy any material in its path, and the damage doesn't stop there. Smoke and soot will damage whatever materials they contact, leaving lingering odors.
When fire hoses are brought in, they come with immense amounts of power and pressure, propelling thousands of gallons of water at your home to fully extinguish the fire.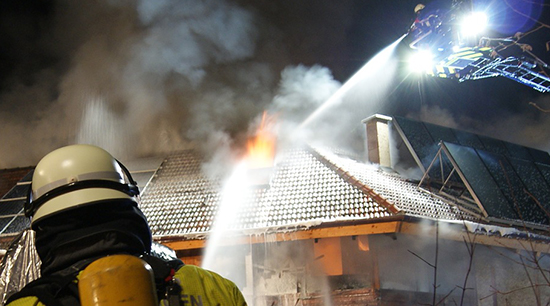 Depending on the fire's size and location, firefighters may have to break through windows, doors, walls, even the roof to reach areas engulfed in flames.
As if this damage wasn't enough, the preverbal clock starts ticking once the fire is fully extinguished. Within 24 hours of these events, mold spores may start growing in your home, adding further damage to an already catastrophic set of circumstances.
Once the fire is out, there is much to do, and time is of the essence.
Secure Your Family and Property
After a fire, you may not regain access to your home for several hours, and the property may remain uninhabitable for days or weeks.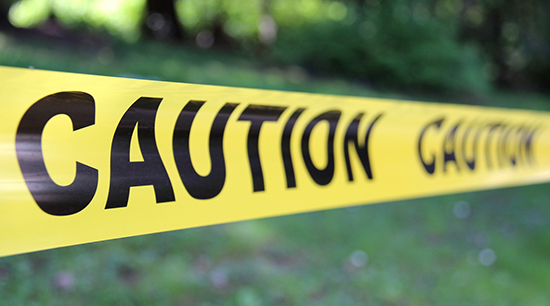 For Immediate Help – Contact a disaster relief service, such as the American Red Cross. They will help you find food, clothing, medicine, a place to stay, and offer referrals to other valuable services. They can be reached 24/7 at 1-877-272-7337
Secure Your Property – Insurance companies require you to take reasonable measures that minimize harm to your property. Once the fire is out, the following may need to be done to prevent further damage and/or vandalism:
Make sure the fire is out. If it is still smoldering, call the fire department back to the location to prevent the fire's reigniting
Board up windows and doors to keep curious people out
Put a perimeter fence up around the property
Note: Neglecting the property's safety after a house fire may result in your policy's cancellation or claim denial.
Call Your Insurance Company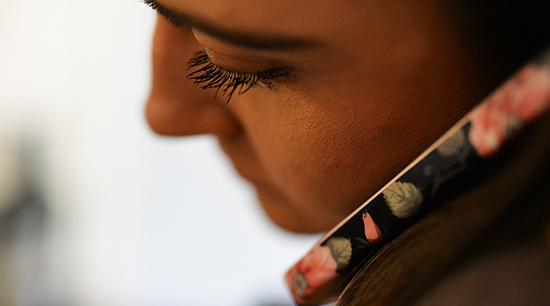 If you have flood insurance, notify your insurance agent of what has occurred to begin the claim process. Before "insurance covered" restoration can begin, he or she may ask that an adjuster inspects the damage. Also, when you speak with your insurance agent, inquire about:
How much money you have available for repairs
What your policy's limits are (liability, replacement cost, extended replacement cost, etc.)
The insurance claim process
What documentation/evidence should be submitted with your claim
Value and duration of temporary living coverage
Reimbursements for additional living expenses
Note: From the moment you are displaced from your home, keep receipts for everything associated with your lodging, food, healthcare, and wellbeing expenses.
Tip: Make sure to get your insurance claim number. It will be referenced every time you contact or are contacted by an adjuster or agent.
Document All Fire and Water Damage
Once fire department officials deem your property safe to access, thoroughly document all damages you can recognize. Here's how: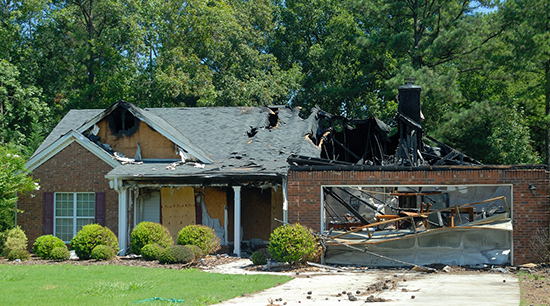 If it is unsafe to turn the electricity back on, get multiple flashlights to illuminate damaged areas in the home.
Take multiple pictures from various angles.
Make a narrated video explaining what was damaged.
Request a copy of the fire report from your fire department
Tip: Once you have full access to your property, start collecting repair and restoration estimates for:
Water damage removal
Fire damage restoration
Mold removal/remediation
Roof repair/replacement
Door and window repair/replacement
Air conditioning servicing/cleaning
Electrical system repair
Note: Call a professional tree service for a Tree Hazard Assessment if a tree on your property was damaged by the fire or the emergency response vehicles.
Tip: Collect a minimum of three bids for each type of repair or restoration service, then verify their references, licensing, insurance, and reviews.
While this may appear cumbersome, your due diligence ahead of time will save you from shady, opportunistic contractors looking to make a fast buck off your emergency situation.
Finances and Documentation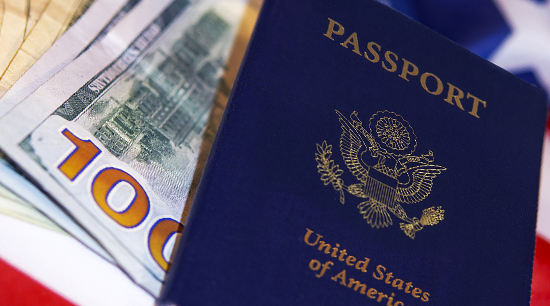 When a fire breaks out in your home, preservation of life should be every occupant's top priority. Delaying your evacuation to find replaceable documents or possessions may cost you your life.
Landlord/Mortgage Lender – When your home catches fire, you should contact your landlord or mortgage lender as quickly as possible.
Finances – If you do not have your debit/credit card information accessible on your smartphone, reach out to your banking institution to get new checks printed and a replacement debit card to keep the money in your checking and/or savings accounts accessible.
Immediately reach out to your credit card companies to report your cards lost in a fire and request replacements.
Receipts – Keep receipts for everything you spend while displaced and for any/all repairs to your home. These receipts may be used by your insurance company and again to prove your losses claimed on your tax return.
Replacing Essential Documents – The following documents should be replaced as quickly as possible if lost in a fire. Many of the following can be used as proof of identity and should be safeguarded once replaced:
Driver's license – contact your local Department of Motor Vehicles
Social security card – More information at 1-800-772-1213
Income tax records – IRS Customer Service 1-800-829-1040
Military discharge papers – NPRC Customer Service Line 314-801-0800
Citizenship papers – Visit uscis.gov
Auto registration – Visit your state's Department of Revenue in person or online
Titles and deeds – Contact the financial institution
Warranties – Contact the service provider or product seller
Insurance policies – Contact your insurance carrier
Passports – Call toll free 1-877-487-2778 or visit travel.state.gov/content/travel/en/passports.html
Birth certificates – Visit usa.gov/replace-vital-documents
Death certificates – Visit usa.gov/replace-vital-documents
Marriage certificates – Visit usa.gov/replace-vital-documents
Divorce papers – Visit usa.gov/replace-vital-documents
Stocks and bonds – Contact the brokerage or the company that issued it.
Wills – Contact the legal practice that participated in drafting the document
Medicare or Medicaid cards – Call 1-800-633-4227 or visit mymedicare.gov
Medical/Dental records – Contact your dentist
Note: State-issued documents may differ in application procedures from state to state.
Recovering from Fire and Water Damage
In this article, you discovered information and valuable tips on how to handle a house fire, who to call, and resources to help you get back on your feet quickly.
Knowing who to call and what to collect for your insurance company will help you and your family get back to normal quickly.
Be informed, as not knowing what to do after fire and water damage can lead to irreparable home issues, or your insurance company canceling your policy or denying your claim, leaving you with costly out-of-pocket repair and lodging expenses.
Sources:
ready.gov/home-fires
usfa.fema.gov/downloads/pdf/publications/fa_46.pdf
travel.state.gov/content/travel/en/passports/have-passport/renew.html
ucanr.edu/sites/fire/files/287902.pdf
Alpharetta Water Damage Restoration
2475 Northwinds Pkwy Ste 200a
Alpharetta
,
GA
30009
(678) 505-0266