Prevent your previously beautiful wooden floors from buckling, growing mold, and severe discoloration due to water damage. Knowing how to remove water from wooden floors and treat them will help you avoid costly replacements.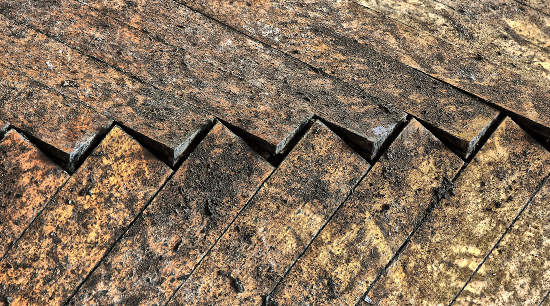 alpharettawaterdamageremoval.com assembled the following list of ways and tips for you to remove water damage from your hardwood floors.
Can You Repair Water-Damaged Wood Floors?
Sometimes. If you can reach your flooded wood floor before water saturation causes the floor to swell, warp, or buckle, your chances of fixing your wood flooring are very good.
The more warping and buckling your floor experiences, the more difficult repairing it will be. If damages are severe, you may be forced to abandon the damaged floor and replace it in parts or entirely.
Note: it may take 1 to 1-1/2 months for your wood floors to fully dry. You should wait for your floors to fully dry and settle before trying to sand or level them.
Tip: Prematurely trying to sand down your floor or replace parts of it may cause multiple severe issues as the affected wood can continue to contract or deform, preventing your floor from drying out properly.
Remove Water from Your Wood Floors
Whether flood-related or not, standing water on your wood flooring is not an ideal vision. To prevent losing the floor, you will need to take immediate action to remove the water and dry out your floor.
If possible, turn off or eliminate the water source that caused the flood. If storm-related, wait for the storm/flooding to subside before you begin water removal.
The equipment you will need for this job may include:
Shop-Vac or Wet/Dry vacuum
Bucket
Cleaning gloves
Stiff-bristle scrub brush
Squeegee
Mild Detergent
Disinfectant
TSP (trisodium phosphate for mold)
Tip: After extracting the water from your wood floor, avoid coating the floor with any type of sealant or oil-based cleaner. Doing this may seal in excess moisture and prolong or prevent the floor from completely drying. Just extract the water from the floor and let it completely dry.
Dry Your Wood Flooring
Stop the Water Source – identify and stop the water source impacting your wood floor. Failure to do this will result in an eventual repeat of the current problems, weeks or months ahead.
Tip: Read more about water damage and how to prevent it at alpharettawaterdamageremoval.com/water-damage-prevention-tips/
Check the Floor's Padding – Some wood floor installations are made by laying a layer of particleboard or thin padding to stabilize and cushion the wood slats being installed. While this creates more stable flooring, it may cause severe buckling and promote mold growth beneath the floor.
Tip: If this underneath layer is soaked, the surface wood should be removed to allow for the complete drying of all components.
Remove Any Surface Water – Use a vacuum to remove as much water and moisture as possible from the flooring surface.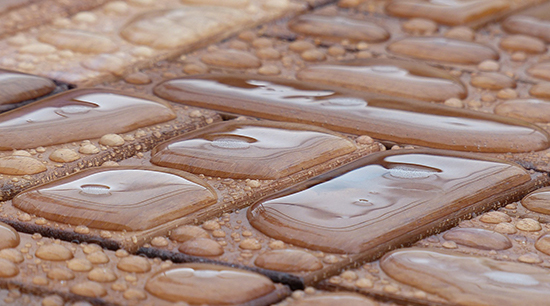 Disinfect Your Wood Floor – In a bucket, mix a mild detergent and a disinfectant (like Pine-sol) with clean water. You will want to scrub the entire floor and surrounding wood features with a stiff brush, rinsing the brush frequently in the bucket.
Scrub thoroughly to remove any dirt, mud, silt, or other material that may promote mold growth.
Tip: Sanitize as much of the surrounding area as possible. Mold spores can travel long distances on air currents and rapidly germinate wherever they land.
Treat All Areas Presenting Mold Growth – Clean areas that show signs of mold with trisodium phosphate (TSP) or a TSP substitute mixed with water.
Thoroughly scrub affected areas with the TSP/water solution until the mold and mold discoloration disappear, then rinse with clean water, and dry the cleansed area with an absorbent cloth.
Tip: Use fans pointed to the treated area to accelerate the drying process.
Dry the Floor – Dry the floor slowly (above and beneath) with fans and plenty of airflow through the affected area. Open windows and doors, and run fans to move air through the space.
Tip: Run the fan of your central A/C unit to help move the moist air out of your home.
Sand the Floor Where Needed – After completely drying your wood floor, you may have some bulging or warped floorboards. Heavy sanding with a drum or orbital sander can level out some less damaged areas. However, severely damaged wood cannot be sanded down. After a flood, it is not unusual for some floorboards to completely lift up at their ends. When this occurs, firmly and carefully nail the floorboards back down.
Tip: Maintain a modest stock of replacement floorboards. When severe floor damage occurs, you will have the supplies to replace the more heavily damaged wood.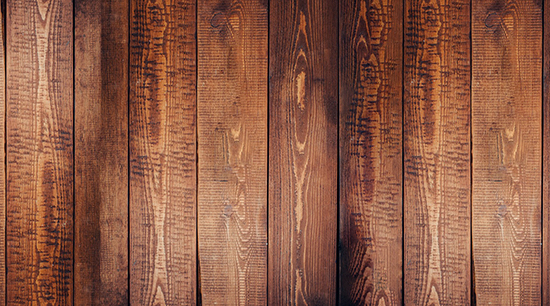 Wood Floor Water Damage Prevention
In this article, you discovered information and tips on drying out and repairing your flooded hardwood floor.
Knowing how to handle a flooded hardwood floor will help you efficiently dry and level it out before more severe damage can occur.
Allowing your water-damaged hardwood floor to go untreated can result in severe mold growth and costly repairs.
Sources:
nasdonline.org/2028/d001496/flood-damaged-walls-ceilings-and-floors-removing-moisture.html
woodfloorconservancy.org/hardwood-floor-water-damage.html
poweredbypros.org/HomeRenovation/general-remodeling/how-to-repair-water-damaged-wood-floors-2/
Alpharetta Water Damage Restoration
2475 Northwinds Pkwy Ste 200a
Alpharetta
,
GA
30009
(678) 505-0266