"Your home flooded!" These are the last words you want to hear. A faulty hose or clogged rain gutter can cause extensive structural damage, significant financial loss, and potential mold growth.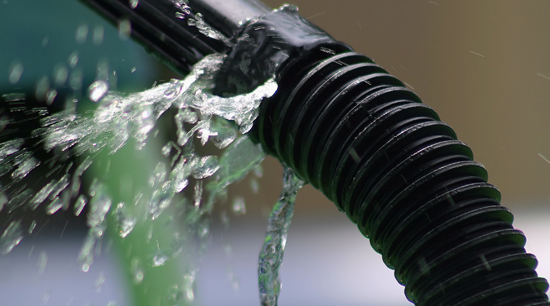 Water damage can lead to extensive damages and expensive repairs. The prevention of this type of damage is easy, less of a burden than the alternative, and should be done on a regular basis.
alpharettawaterdamageremoval.com gathered the tips, definitions, and insurance information to help you avoid expensive water damage in your home or business.
How to Prevent Water Damage – Outdoors Tips
These simple outdoors tips will help you keep your home or business safe from severe weather events, flooding, and expensive water damage.
Know Where the Water Main Shutoff Valve is Located – In the event of a pipe burst, overflow, or appliance malfunction, it is imperative to immediately shut down the source of the water.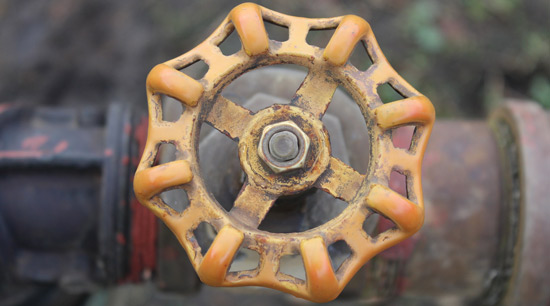 By shutting off the main water valve, pressure throughout the pipes immediately drops, thus reducing the amount of water spilling into your home or business.
The main water valve will typically be located outside between the water meter and where the pipes enter the structure.
Select Better Tree Planting Locations – Trees, shrubs, and plants should be planted in locations appropriate for their watering needs (away from building foundations).
In the case of trees, their roots can grow wide and deep. They should not be planted over or near water mains, and never within reach of a structure's foundation.
Seek professional advice by consulting an arborist or reputable tree service when installing or changing your landscape.
Check Sprinklers and Irrigation Systems – As watering systems are exposed to weather and other stressors, they will occasionally break or malfunction, sending water where it should not go.
Routinely checking your sprinklers and irrigation systems for damages, malfunctions, or leaks will keep your landscape watered and your building dry.
Caulk and Seal Windows – Over time, extreme temperature fluctuations, rain, and snow all take their toll on the joints and seals of your windows.
When the seal of a window fails, water can seep into your walls and cause significant structural damage to your property. By performing an annual inspection and re-caulking or sealing damaged areas, you'll avoid expensive and often hidden damages.
Clean Out Roof Gutters and Drains – During fall trees lose their leaves. Many of those leaves end up in your roof gutters and eventually clog your drains.
Overflowing gutters have the potential to severely damage your roofing system by allowing water to pool on the roof. Eventually, this pooled water will leak into your structure.
Check and Clear Downspouts – During extended periods without rain, it is not uncommon for small animals to climb into and nest in the downspouts. Along with the gutters and drains, your downspouts should be checked and cleared as well.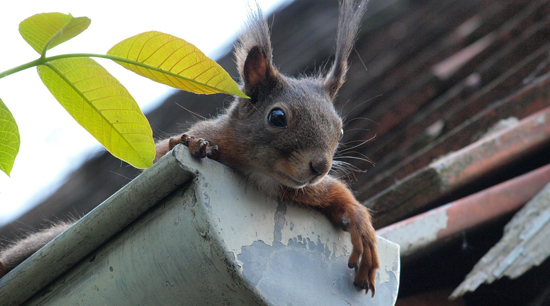 Install Gutter Guards – If your home or business is located in a region in which debris continually interrupts the flow of your gutter system, consider installing gutter guards. They help to keep the water flowing away from the roof uninterrupted.
Inspect the Roof – Your roofing system should be inspected at least once per year, and after periods of severe weather.
When you detect missing tiles, loose joints, warping, or anything out of the ordinary, either fix it or call a roofing contractor to have it fixed.
How to Prevent Water Damage – Indoors Tips
These simple indoors tips will help you keep your property safe from appliance malfunctions, flooding, and expensive water damages.
Install Leak Detection Devices – Leak or water detectors are electronic devices that detect the presence of water and send an alert to help prevent a serious water leak or flood.
Such devices can be installed near HVAC units, water heaters, dishwashers, etc.
Check Appliances Regularly – Household or commercial appliances which utilize water for their operation should be inspected every six months. Some of these appliances are:
• Water Heaters
• Dishwashers
• Washing Machines
• Refrigerators with Ice Makers or Water Dispensers
• Garbage Disposals (dishwasher drain connection)
Connection points, hoses, pipes, or tubes should be checked for poor connections, cracks, leaks, and rot. To avoid appliance failure or flooding, appliances found in these conditions should be repaired or replaced immediately.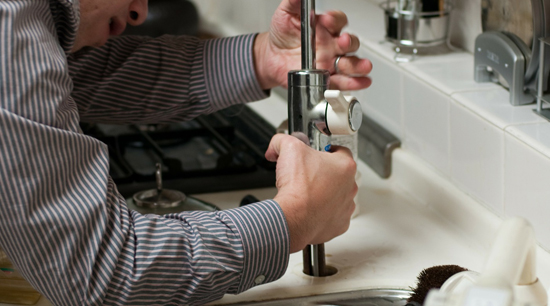 Upgrade Washing Machine Hoses – Standard washing machine hoses will eventually fail and potentially cause costly damages through flooding and structural damage, not to mention potential mold and mildew problems.
Consider upgrading your standard rubber hoses to braided stainless steel hoses. When properly installed, these hoses have a much lower failure rate than rubber hoses and will last much longer.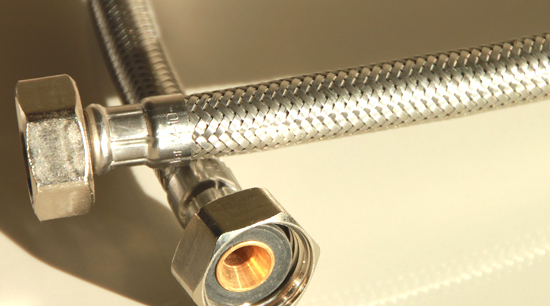 Use A Drain Snake Instead of Chemical Drain Openers – The caustic components in liquid drain openers working to unclog your drain may also be eating away at your pipes.
Drain snakes are relatively inexpensive and are able to push past most types of blockages. The benefit of drain snakes is that they don't harm your plumbing system.
Install an Emergency Pressure Release Valve – These valves come in handy during the winter months. When temperatures drop below freezing, there is a potential for your water pipes to freeze and burst. Read more about preventing winter pipe bursts.
A pressure release valve helps avoid pipe burst by releasing the pressure built up inside the pipes by the freezing water.
Watch Your Water Bill – Your monthly water usage is another way to detect a leak in your structure's plumbing. Be on the lookout for sharp increases in usage, this is a strong indication that there is indeed a leak.
What Insurance Policy Covers Which Water Damage?
If you want peace of mind and feel unable to prevent the flooding of your home or business, there are two principal types of insurance policies that will help you recover your losses.
Property or Homeowner's Insurance – This policy will help you recover losses from flooding caused by appliance malfunctions, pipe burst, accidental overflows, hole in the roof, etc. Such policies are issued by private carriers.
Flood Insurance – This policy helps you when flooding occurs from rising river or storm waters. Flood insurance policies are Government issued and can be mandatory depending on the region in which you are located, read more.
Securing Your Home From Water Damage
Don't allow old or faulty hoses and pipes to cost you your peace of mind. In most cases, major water damage can be avoided by a quick inspection of the appliances, pipes, and hoses throughout your home.
In this article, you have uncovered tips, definitions, and insurance information that will help you keep your home or business free from unexpected flooding, water damages, and losses.
The consequence of doing nothing may result in extensive damages and expensive repairs. A simple inspection often prevents this type of damage, and in most cases will only cost you the time to do it.
Sources:
http://www.lynchburgva.gov/sites/default/files/COLFILES/Community-Development/Inspections/water%20damage%20prevention%203.pdf
https://disastersafety.org/plumbing/preventing-water-damage/
https://www.iii.org/article/how-protect-your-home-water-damage
https://ifmasandiego.org/2018/04/preventing-the-preventable-5-simple-steps-to-prevent-water-damage-and-reduce-liability/
Alpharetta Water Damage Restoration
2475 Northwinds Pkwy Ste 200a
Alpharetta
,
GA
30009
(678) 505-0266