With hurricanes come floods, storm surge, and the occasional mandatory evacuation. In severe weather events that prompt your local or state government to call for a mandatory evacuation, are you prepared to get up and go? Or, suffer the consequences of staying behind?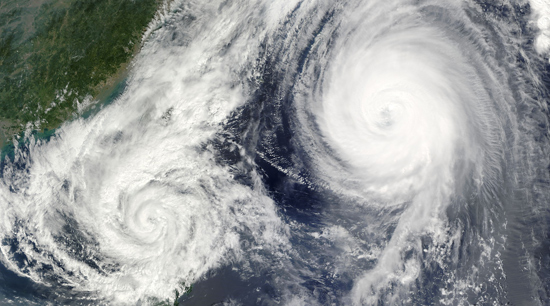 When severe weather systems approach, they may bring persistent strong winds, lashing rain, and rising flood water. Once a mandatory evacuation has been declared for your area, prepare your property the best you can and go. Life is too precious to risk over replaceable material possessions.
The team at alpharettawaterdamageremoval.com gathered the following information and tips to help you prepare for severe weather, potential flooding, and mandatory evacuation orders.
Hurricanes and Severe Weather Threats
Forecasting severe weather is not an exact science. As seen with hurricanes, tornadoes, typhoons, and other destructive forces of nature, the path they take and where they will do the most damage is often unpredictable.
Sometimes though, a storm can be so massive that weather forecasters can accurately predict a path of destruction and estimate within a vicinity how dangerous it may be.
Vehicles, trees, flying debris, wind, and water are mainly responsible for hurricane and storm damages. There are precautions that can be made, but some aspects are just out of your control. Visit toddsmariettatreeservices.com/hurricane-planting-tips-trees-marietta-ga-landscape/ for tips to prepare your yard to limit the hurricane damage.
In cases where its impact will be severe, the federal government may declare a state of emergency (this frees up federal funds and aid) and a state or city's government may order the mandatory evacuation of a city or entire region.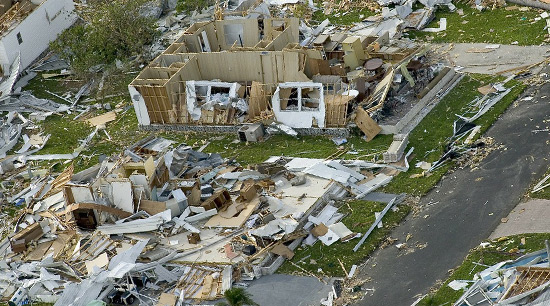 Evacuation Plan and Route
Even if you don't live in areas prone to severe weather, bear in mind that the unexpected can happen. If you had to evacuate your home in one hour, could you do it with absolute certainty that you:
Have everything you need?
Passport, ID, Birth Certificate and other vital documents for you and your family members.
Prescription Medications and a list of those medications and any allergies you may have.
Cell phones and chargers.
Water.
Food and snacks.
Several changes of clothes.
Toiletry and personal care items.
Left your home secure?
All doors and windows locked and boarded up if necessary.
Sandbagged entryways if expecting flood waters.
Shut the water, gas, and electricity off to avoid explosions or further flooding from ruptured pipes.
Know where you are going?
Relatives or friends you can lodge with that are out of the path of pending destruction.
A shelter designated by local officials.
Hotel or motel in a neighboring city or state.
When a mandatory evacuation is ordered for your area, it is essential to move quickly. Roadways and expressways are likely to be reversed so that all traffic flows out of the affected area, and even so, traffic may be excruciatingly slow if not paralyzed. The faster you get on the road, the easier it will be to leave.
If you need help evacuating or locating a shelter, call 2-1-1 from a landline phone for the United Way.
Immediate assistance may also be available from the American Red Cross. You can reach them at RedCross.org or by calling 800-733-2767.
Watch this FEMA/CDC video to learn more about shelters and disaster evacuations.
Refusal of Mandatory Evacuation Laws
Refusing to leave when state or local officials declare a mandatory evacuation may be punishable by fine, imprisonment, or both depending on which state you reside.
In the state of Georgia, for example, Section 16-10-30 of the Georgia Code (Updated August 20, 2013) states that:
"A person in a gathering who refuses to obey the reasonable official request or order of a peace officer or firefighter to move, for the purpose of promoting the public safety by dispersing those gathered in dangerous proximity to a fire or other emergency, is guilty of a misdemeanor."
Consequences of Your Refusal to Evacuate
When an individual refuses to evacuate from the path of an oncoming severe weather event, that person is taking their life into their own hands. Moreso, if the need to rescue that individual arises, the lives of the emergency responders are now at risk as well.
During severe storms like hurricanes, rescue vehicles, and equipment are unable to navigate the roads and airspace safely. This inaccessibility means that as flood waters rise, you may be left isolated to fend for yourself.
Now, besides the risk of your property being destroyed, if you are injured or fall ill, medical attention may be days away – that's if it reaches you at all.
Watch this video to better understand the inherent dangers of flood water and storm surge.
Insurance, Federal Assistance, and Cleanup After the Storm
Once the event has passed, and local authorities lift the evacuation order, it's time to return and assess the damages (if any) to your property. The following will help you get things rolling in the right direction.
Assess the Situation – If your home flooded, take extra precautions as flood water is often found to carry contaminants and pathogens.
Heed Warnings from Local Authorities – Follow directions regarding water usage and consumption, as local water sources may be (and remain for some time) contaminated.
FEMA and Federal Assistance – If your neighborhood or city was declared a federal emergency area, you might be eligible for federal assistance from FEMA.
Go to fema.gov/faq-details/Assistance-creating-an-online-account-1370032116961/ for instructions on how to set up an account with FEMA. For further assistance, FEMA Technical Helpdesk operators are available 24/7 at 800-745-0243
Homeowner's Insurance – Private insurance policies don't cover flooding caused by hurricanes. However, it may still provide some assistance.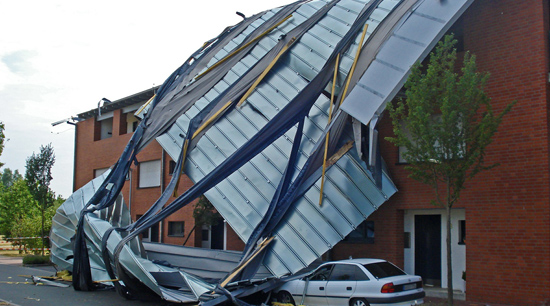 If you have a "Loss of Use" or "Additional Living Expenses" clause, contact your homeowner's insurance provider. These coverages can assist with evacuation or living expenses while your home is uninhabitable.
Your policy may also cover wind damage caused by a storm or hurricane. So, if your roof was damaged during the storm and rain got in that way, check that your policy includes coverage for wind. This would provide some coverage, and you an opportunity to make an insurance claim for your loss and damages.
Flood Insurance – There are two types of flood insurance. One for the structure, and another for the contents within. Each has its deductible and is purchased independently.
After a weather-related flooding event, these are the policies that will help you get life back to normal.
While flood insurance may be purchased through independent brokers, flood insurance is federally regulated through the Federal Emergency Management Agency's National Flood Insurance Program.
To file a claim after a flood, go here: https://www.floodsmart.gov/flood/how-do-i-file-my-flood-claim.
Start the Recovery Process – Once your claim(s) is/are under way, contact the following services to get the cleanup started:
A water removal company to get your property dried out, sanitized, and prevent the onset of mold and mildew.
An electrician to verify that it is safe to restore power to your property.
Your gas provider to send a technician to verify the connections and relight the pilot(s)
A building contractor and roofer to evaluate the physical structure of your property and make any necessary repairs or reinforcements.
A plumber to evaluate the property's plumbing system, and make any necessary repairs.
A professional tree service to remove fallen trees, and/or evaluate the damage and stability of other trees on your property.
If you have a security system, have them send a technician to evaluate and make necessary repairs to sensors and control panels.
Throughout this process, you and your family's health and safety should remain the top priority. Be safe and use professionals instead of trying to DIY.
Flood Claim Appeals and Guidance – If your flood insurance carrier is trying to low-ball or is refusing to cover your claim or parts of it, and you possess a denial letter, visit this appeals and guidance page – https://www.fema.gov/flood-claim-appeals-and-guidance – to learn step-by-step how to appeal your case correctly.
Auto Insurance Claims – If you have comprehensive coverage on your vehicle, the policy will likely cover flood damage. As with your other policies and claims, it is imperative that you get your claim filed as quickly as possible to avoid long waits or delays.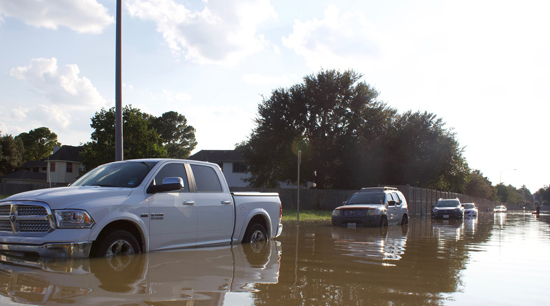 If you do not carry a comprehensive auto insurance policy, your vehicle repair expenses will be out of pocket.
Storm Preparation, Evacuation, and Rebuilding
Preparation for severe weather events like hurricanes should not be considered frivolous or unnecessary. Storms, fires, earthquakes, tsunamis, and unexpected events can and eventually will happen. The question at hand is whether or not you will be ready for them.
Understand the severity of approaching weather, and know when and how to evacuate. Likewise, attaining the proper insurance and aid information, and knowing who to contact are all determining factors of how well you will navigate and recover from a hurricane or other severe weather event.
When facing the potential loss of your home and possessions, you may have a strong desire to stay behind and protect them. While it is not likely that you will be fined and hauled off to prison for refusing a mandatory evacuation, the decision to remain may cost you your life or the lives of your loved ones.
Sources:
fema.gov/faq-details/Mandatory-evacuation-expenses-1370032116280
ga.elaws.us/law/section16-10-30
Alpharetta Water Damage Restoration
2475 Northwinds Pkwy Ste 200a
Alpharetta
,
GA
30009
(678) 505-0266