Avoid significant out-of-pocket expenses by panicking and voiding your insurance claim during a tree and flood emergency. Knowing what to do before removing a tree and cleaning up the flood water will help you get your home restored fully and quickly.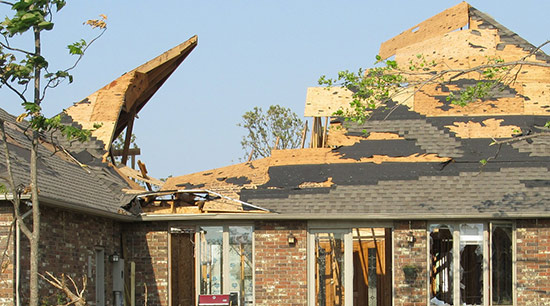 alpharettawaterdamageremoval.com gathered the following information about trees falling on houses, what to do when your home floods, who to call, and how to handle your insurance claim.
A Tree Fell on My House
When a tree falls on a house, the damages can be extensive and troublesome to repair. When a tree is driven into your home by severe weather, those damages can be catastrophic and life-threatening. There are three tree fall and flood scenarios to address:
A Tree Fell on My House and Broke Water Pipes
When a tree impacts the roof of a house, the entire structure may be compromised. Plumbing may be dislodged on the opposite side of the home from where the impact took place. If the impact was strong enough, the entire structure could be shifted on its foundation, disrupting the whole plumbing system.
Now, besides a gaping hole in your roof, your home is being flooded by broken plumbing. The tree removal, flood water removal, and restoration of your home should all be partially or fully covered by your homeowners insurance.
A Tree Fell on My House During a Storm
A tree impacting a house is already a big deal. During severe weather events, the damage caused by the tree's impact can be exacerbated by wind-driven rain or snow entering your home through the hole in the roof.
If you marry plumbing failure with stormwater flooding your home through the ceiling, your fast action will be required to preserve your insurance policy and keep your loved ones safe.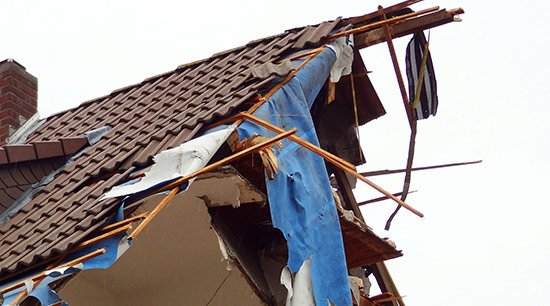 A Tree Fell on My House During a Flood
During a flood, massive amounts of erosion can take place, loosening the hold that trees have in the ground. This instability, coupled with the force of moving water and wind, can easily topple your healthy tree onto your home.
Rising outside water, storm surge, or overflowing rivers are not covered by standard homeowners insurance policies. This type of flooding is covered by flood insurance issued by FEMA's National Flood Insurance Program.
However, the tree that was thrust onto your home by those very same floodwaters and resulting damages from its impact may be covered by your homeowners policy.
You can learn more about flood insurance by reading alpharettawaterdamageremoval.com/what-is-flood-insurance-how-do-i-buy-it/
What Do I Do After a Tree Falls on My House and It Floods
Don't panic. You have insurance to help you get through moments like these. Follow these steps to halt the water flooding your home, start an insurance claim, and keep everyone safe until help arrives:
• Shut off the water supply to the house.
• Shut off the electricity to avoid electrocution.
• During storms, if it is safe, try to cover or divert the water coming in through the roof. If it is not safe, isolate that area of your home and evacuate if necessary.
• Contact your insurance company and take note of all the instructions they give you.
• Document everything with pictures and narrated videos.
• Contact a 24-hour emergency tree service.
• Contact a 24-hour emergency water removal company.
• Prepare an evacuation kit, including personal documents, clothes, electronic device chargers, snacks, and valuables. You may be required to leave the premises while restoration activities are taking place or evacuate during a flood.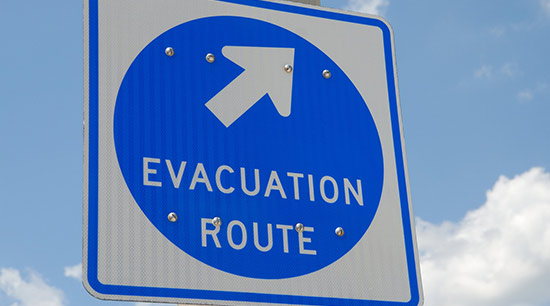 In the above scenarios:
• Follow all instructions given by the insurance agent to get your claim filed and moving forward.
• For insurance purposes, locate any documentation proving the healthy state of the tree before it fell. Or have the tree service write a statement about the condition of the tree and reason it toppled. If the tree is determined to be diseased, dead, or dying before falling, your insurance claim may be denied.
• Standard homeowners insurance policies usually help to remove and replace the tree, remove the water from your home, and restore it to pre-disaster conditions.
• Flood insurance will cover damages caused by rising waters from outside.
• If you have to leave the premises during repairs, your homeowners insurance should reimburse your living and meal expenses (keep all of your receipts).
• If your insurance company tries to underpay your claim or deny it, contact a public insurance adjuster. They can evaluate your insurance policy, assess the situation, and hold the insurance company accountable for your home's repairs.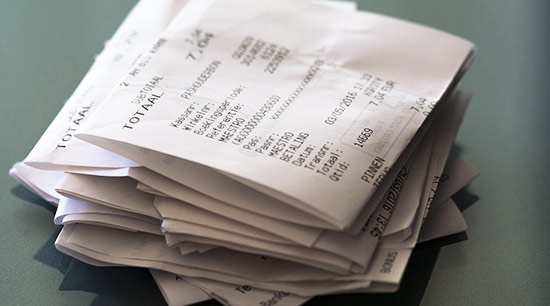 Under normal circumstances, the tree service and water removal company you hire can work directly with your insurance company, easing the burden on you and your family.
Note: The suggestions above are based on hypothetical situations. Review your insurance policy and be aware of the regulations and requirements of your insurance provider. Avoid taking any action(s) considered to violate and potentially void your insurance policy.
A Tree Fell on My House and It Flooded
In this article, you discovered what can happen when a tree falls on a house, what to do when your home begins to flood as a result, who you should call, and how to get your insurance claim filed.
Knowing how to react when a tree falls on your house, and it floods will help you preserve your homeowners insurance and avoid having your claim denied.
By not following simple instructions during a tree and flood emergency, you may be risking your life and potentially having to pay out-of-pocket for all of the damages when your insurance claim is denied.
Sources:
https://www.iii.org/article/if-a-tree-falls-on-your-house-are-you-covered
ncforestservice.gov/Managing_your_forest/pdf/flooddamagetotrees1994.pdf
floodsmart.gov/how/what-to-know-before-buying-a-flood-insurance-policy
Alpharetta Water Damage Restoration
2475 Northwinds Pkwy Ste 200a
Alpharetta
,
GA
30009
(678) 505-0266