How you handle those crucial moments after a washing machine flood can affect how fast your property gets restored, and whether your homeowners insurance denies or covers your claim. Knowing what to do and who to call after a washing machine flood can save you from significant losses and difficulties with your insurance claim.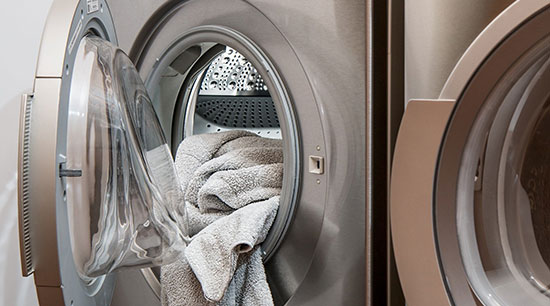 alpharettawaterdamageremoval.com compiled the following information to help you clean up after a washing machine flood, minimize damages to your property, and prevent your washing machine from flooding again.
Washing Machine Overflows And Floods
Whether your washing machine overflows, has a break in the lower pipes, or has a ruptured hose, you are going to be dealing with tremendous volumes of water. The moment you detect a flooding problem, do the following:
1. Turn off the power at the breaker (to all affected areas of your home)
2. Unplug the washer
3. Turn off the water supply to the washer
4. Do not use the washing machine until cleared by an electrician or certified repairman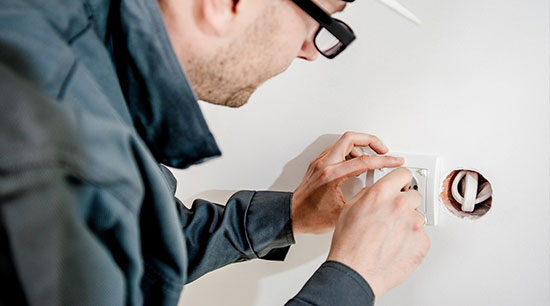 These measures will prevent you from being electrocuted when handling your washing machine malfunction and stop the continuous water flow from the washer. Observe the following:
• Older washing machines use from 29 to 45 gallons of water per load
• Newer high-efficiency washing machines use from 15 to 30 gallons of water per load
• The most efficient washing machines use less than 5 gallons of water per load
Depending on the age and type of washing machine you have, you could be dealing with anywhere from 5 to 45 gallons of floodwater. If the water supply line burst, you then have water flooding your home at approximately 650 gallons per hour.
Cleaning Up A Washing Machine Flood or Overflow
Once you have eliminated any potential risks of being shocked or electrocuted, these measures will help you start cleaning up the flood caused by your washing machine:
Call Your Insurance Provider – It is crucial to get your insurance company involved from the start. They may have special requirements for you to meet through the claim process.
Note: If your situation is too much for you to handle or you do not have the equipment to clean up the floodwater, call an emergency water damage removal and restoration company. Your insurance policy should cover this service.
Tip: Contract a company that is familiar with the insurance claim process and have them act as your liaison with the insurance provider.
Remove Standing Water – Standing water has the potential of causing significant structural damage to your home and belongings. This water should be removed by:
• Squeegee (to push the water out of your home)
• Mop
• Towels
Vacuum Any Remaining Water – Using a wet/dry vacuum, eliminate the remainder of the water, and pull it from porous materials like baseboards, drywall, flooring, and carpeting.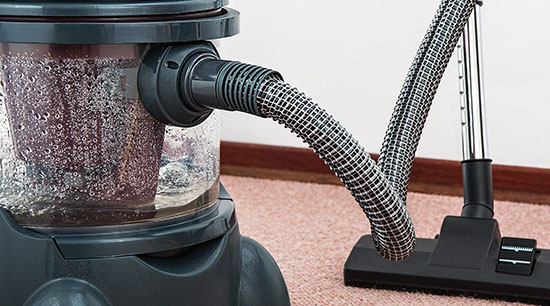 Start the drying Process – Once you have removed the excess water, move immediately to the drying process. The following will help speed up this crucial part of the process:
• Open windows and doors throughout the home
• Turn on central air (for circulation)
• Turn on bathroom and kitchen exhaust fans
• Place fans directly over affected areas
If you have access to professional air movers, use them. Your home fans will work. However, they will take much longer to remove the dampness and humidity from the affected areas.
Deodorize and Sanitize – To stop mold, mildew, and bacterial growth, all affected areas should be sanitized during the drying process.
Note: If your home is prone to or has had past mold and mildew issues, sanitize the affected areas multiple times during and after the drying process or call a professional to do this for you.
For more DIY water cleanup information, visit alpharettawaterdamageremoval.com/diy-water-damage-cleanup/
Damaged Property – Carefully inspect the affected areas of your home. Items that cannot be salvaged or restored should be photographed (for insurance purposes) and removed from your home.
Walls and Floors – If your drywall or your flooring has buckled, take pictures or a narrated video of the damages and initiate repairs as soon as conditions permit.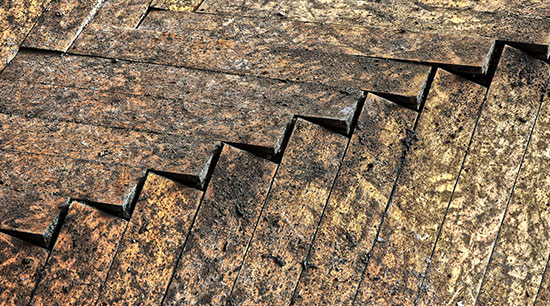 Restoration – Replace or fix damaged property like:
• Baseboards
• Drywall
• Tiles
• Hardwood Flooring
• Carpeting
• Carpet Padding
• Cabinets
• Furniture
Depending on how extensive the damages are from the flooding, you may be better off by calling in a professional water removal and restoration company to do this for you. Your insurance provider may require this.
If the flooding occurred in your basement, read alpharettawaterdamageremoval.com/things-to-do-after-basement-flood/
How To Prevent Washing Machine Overflows And Floods
Your washing machine can cause catastrophic damages to your belongings and your home's structural integrity. The following will help you avoid washing machine overflows and floods:
• Follow the equipment's instructions or user manual
• Have your washing machine serviced annually
• Watch for irregularities in the filling, emptying, and cycle durations
• Watch for leaks
• Repair or replace your washing machine when it starts malfunctioning
• Use a lint trap to prevent clogging if your washing machine drains into a utility sink
• Don't overload your washing machine
• Replace your rubber supply line hoses with stainless steel braided hoses
• Turn off the water supply when traveling or spending time away from home
• Never leave home with your washing machine in use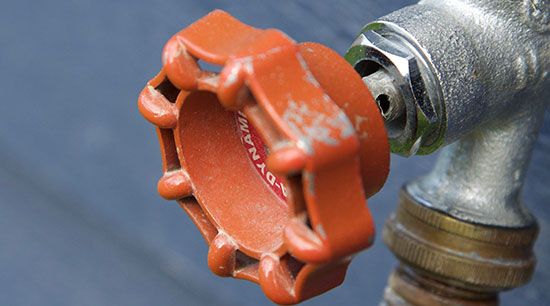 As with all appliances in your home that use water, your washing machine should be regularly inspected to detect any problems before they turn into expensive breakdowns.
Washing Machine Malfunction
In this article, you discovered how to clean up a washing machine flood, minimize damages to your belongings and home, when to call a professional, and ways to prevent your washing machine from flooding your home.
By acting swiftly after a washing machine flood, you can prevent significant damages to your home and possessions.
When you delay the water removal and cleaning process, you risk severe damages to your home's structural integrity, as well as having your insurance claim denied.
Sources:
thespruce.com/why-is-my-washing-machine-leaking-2147313
home-water-works.org/indoor-use/clothes-washer
tlcplumbing.com/blog/preventing-washing-machine-hoses-bursting/
msn.com/en-us/Lifestyle/rf-buying-guides/best-washing-machine-hoses-reviews
Alpharetta Water Damage Restoration
2475 Northwinds Pkwy Ste 200a
Alpharetta
,
GA
30009
(678) 505-0266