Avoid being taken advantage of after your home floods. When you know how water damage restoration companies charge for their services and how much your insurance will cover, you can make well-informed decisions when hiring a contractor.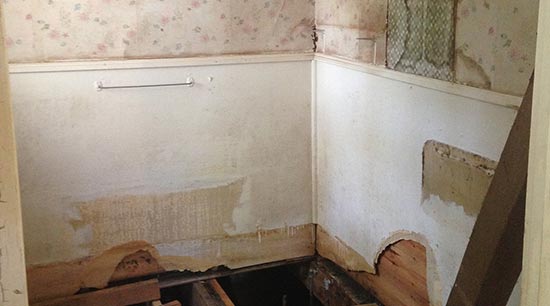 alpharettawaterdamageremoval.com assembled the following information about typical water damage restoration costs, what influences pricing, and what your insurance covers.
Average Cost of Water Damage Restoration
As with any other service you require, the idea is to acquire the best service at the most reasonable cost. When gathering quotes, keep the following price ranges in mind:
Door Restoration Cost – Repairs to storm-damaged doors and/or entryways are priced as follows:
$475 to $1,535 is the typical range for door installation
Up to $5,000 is what you can expect to repair/replace an entryway (depends mostly on materials)
$100 to $1,000 for interior type doors with an existing frame
$500 is what you can expect to pay for framing or reframing
Window Replacement – When windows fail or suffer storm damage, repair or replacement may cost:
$150 to $750 is the typical range for window replacement
$700 to $1800 for high-end windows
Installation costs vary and can include:
$50 to $200 for removing old frames
$600 for windows with vinyl frames
$700 for windows with wooden frames
Note: Labor may be charged by the hour or by the contract and depends on the window type and size.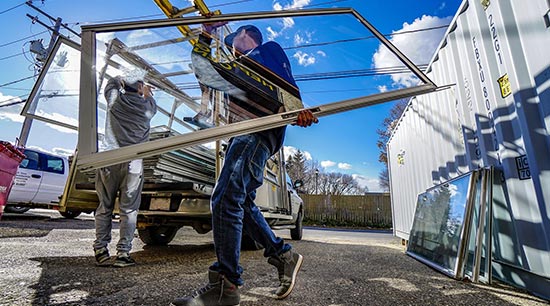 Washer & Dryer (Laundry Room Damage) – The electrical systems of your washer and dryer may suffer damages during a flood, and washing machines (ruptured supply line or mechanical malfunction) are often the cause of a home flooding. Replacement may cost:
$250 to $2,000 for a washing machine
$200 to $1500 for a dryer
Note: These prices range depending on brand, features, and load capacity.
Drywall Water Damage Repair or Replacement – Depending on the extent of the water damage, portions or entire sections of drywall may need to be replaced. The following are typical price ranges for drywall replacement:
$40 to $50 per-square-foot for drywall installation (material, preparation, labor, and cleanup). This price varies depending on the size of the job and level of required finishing work
Note: Contractors will often price these jobs at $60 to $90 per hour.
Ceiling Water Damage Repair – When flooding occurs from an upstairs bathroom malfunction or a storm-damaged roof, damages to your ceiling can be fast-occurring and wide-spread. These repairs may cost:
$40 to $90 per-square-foot (drywall ceilings). This price varies depending on the size of the job and type of finishing work (e.g., Texturing, popcorn, crown molding, etc.)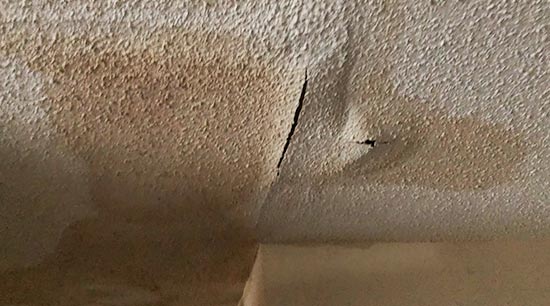 Note: Removing moisture and repairing flood-damaged walls, ceilings and floors can be a few days or weeks. Be prepared to allow sufficient drying time, as restoration work completed before proper drying can enable mold and mildew to continue propagating. This can result in structural property damage, the need to replace wall coverings, or illness to family members.
Painting after Water Damage Repair – While most painters base their prices on the square footage of the space to be painted, they will have a minimum project price ranging from $200 to $500. Consider the following:
$2 to $5 per-square-foot for interior wall painting (does not include texturing or special paint)
Note: Ceilings, baseboards, and trim can significantly increase project pricing.
Electrical Panel (Wiring) – Flooding can severely impact a home's electrical system and often requires the replacement of the electrical panel.
$500 to $1,800 is the typical price range to replace or upgrade your electrical panel
Up to $3,000 is what you can expect to pay for high-end material and upgraded amp
Note: This service varies depending on the panel's amp, upgrades, and multiple-unit installation.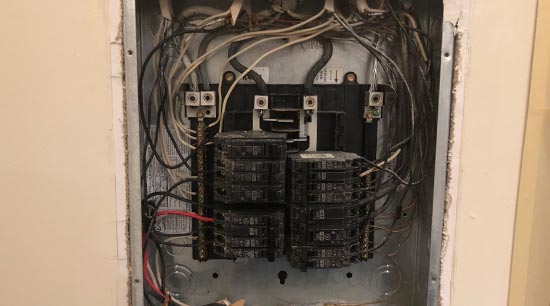 Vinyl Floor Replacement Cost – Vinyl flooring, while durable, can be severely damaged during a home flooding. The following is what you can expect to pay a contractor:
$35 to $40 per hour or $4 to $12 per square foot (these prices do not include materials)
$3 to $7 per square foot is the typical price range for materials
Carpet Replacement Cost – In most water damage removal cases, existing carpeting can be adequately dried and sanitized. When carpeting cannot be salvaged, you can expect to pay:
$9 to $20 per square foot and includes removal, surface preparation, and installation
Note: The above price ranges are estimated based on consumer feedback provided to Angie's List, thumbtack, and HomeAdvisor compared to price and service costs from multiple home improvement/supply stores. Actual prices will vary depending on location and individual circumstances.
Can Water Damaged Wood Be Repaired
Some water damaged wood can be repaired. If you have a table, chair, or other wood furniture damaged by flooding, here's what you can do:
Let the wood completely dry
Clean the mold with a professional-grade mold-cleaning solution
Cut out and replace severely damaged parts
Sand it to its original smooth surface
Finish or repaint it
Water damaged wooden flooring is not so simple. It is sometimes cheaper to have your damaged flooring replaced depending on the type of wood, size, finish, and extent of the damage. It is highly recommended to have a professional remediation team evaluate and determine what can be done with your water damaged wood flooring.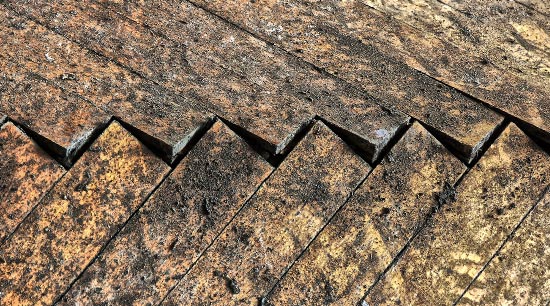 Cost Factors for Water Damage Restoration
Several factors greatly influence the cost of water damage restoration. Consider the following:
The Flood Water – What kind of water has flooded your home?
Category 1 Floodwater (Clean Water) – Originates from unpolluted or clean water sources (ruptured water supply line, broken toilet tank, falling rainwater, etc.). This water doesn't pose substantial risks from dermal contact, ingestion, or inhalation. This is the easiest and least expensive water to remediate.
Category 2 Floodwater (Grey Water) – Contact or consumption of category 2 water may result in severe discomfort or illness. This water may contain and transmit microorganisms, organic, or inorganic matter – either chemical or biological. This water originates from spills and/or overflows containing soaps or cleaning products, toilet bowl overflows with urine but no feces, and standing category 2 water can become category 3 as biological contaminants can grow exponentially. Removal of this water costs more as it requires more caution, protective equipment, and special clothing.
Category 3 Floodwater (Black Water) – This water is heavily contaminated. It contains pathogenic, toxigenic, and/or other detrimental contaminants. Black water can cause severe, adverse reactions when contacted or consumed. This water may originate from rising floodwater, wind-driven rain, or sewage a line backflow. It may contain heavy metals, pesticides, solvents, and caustic chemicals. This is the most dangerous floodwater and the most expensive to remove.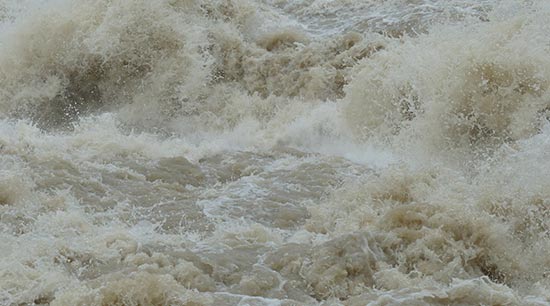 Read Types of Water Damage for more on the safety precautions to take when dealing with various types of floodwater.
Amount of Water Damage – The longer floodwater sits, the more damage is being done to your home, flooring, walls, and furniture. Water damage restoration costs are significantly impacted by the quantity of floodwater and the amount of time it has had to penetrate and soak into surfaces.
Type of Water Damage – Another factor to consider is the type of damage that has occurred. Consider the following:
Cosmetic Water Damage – These damages refer to stains on the walls or ceiling, lightly damaged furniture, tarnished metal, etc. These are also the least expensive damages.
Structural Water Damages – These damages include the destruction, warping, sagging, and/or cracking of plaster, drywall, hardwood flooring, etc. These damages significantly increase the cost of restoration.
Appliance And Electrical Water Damage – Water damaged appliances will need to be repaired or replaced, and your electrical panel may need to be rewired or replaced.
Mold and Mildew Damage – After any type of flooding, mold can appear and rapidly spread throughout your home. Mold remediation is considered a necessary expense after drying a home.
The Area Flooded – The size of the area flooded will play a critical part in the estimates and final cost of water damage restoration. Restoration services for a bathroom flood will be far less expensive than those for an entirely flooded basement.
What Insurance Covers Water Damage
Insurance policies can save you from thousands of dollars of out-of-pocket repairs and expenses. There are several types of insurance to consider:
Homeowners Insurance – This insurance protects you from surprise flooding like broken pipes, malfunctioning appliances, and overflows. This policy also helps you with temporary accommodations and living expenses when you must evacuate your home.
Federal Flood Insurance – This insurance covers flooding caused by weather or external natural forces. There are two types of flood insurance. One is for the structure, and the other is for the contents within. Each has its own deductible and are purchased independently of one another. Read What Is Flood Insurance and How Do I Buy It for more on what flood insurance is, what damage is covered, and the costs associated.
Automobile Insurance – When floodwater damages or totals your vehicle, it is your auto insurance's comprehensive plan that should be activated.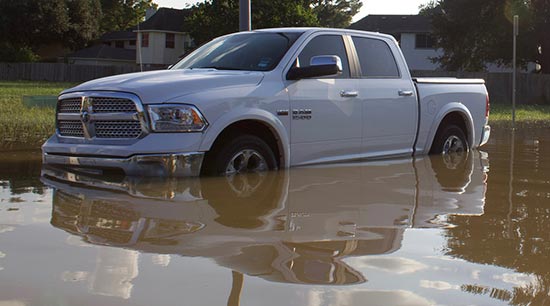 Water Damage Restoration
In this article, you discovered essential information about water damage restoration costs, factors that influence those costs, and the insurance that helps you pay for them.
Knowing how water damage remediation is evaluated and charged helps you avoid dishonest contractors trying to take advantage of your vulnerable circumstances.
Not understanding water damage restoration costs and allowing your insurance policies to lapse can result in inexpensive repairs ballooning into financially disastrous costs.
Sources:
remodelingcalculator.org/water-damage-repair/
fema.gov/flood-insurance
benefits.gov/benefit/435
Alpharetta Water Damage Restoration
2475 Northwinds Pkwy Ste 200a
Alpharetta
,
GA
30009
(678) 505-0266