Prevent water damage from causing costly problems in your home. Knowing how to detect the early signs of water damage can save you from expensive repairs and having to leave your home.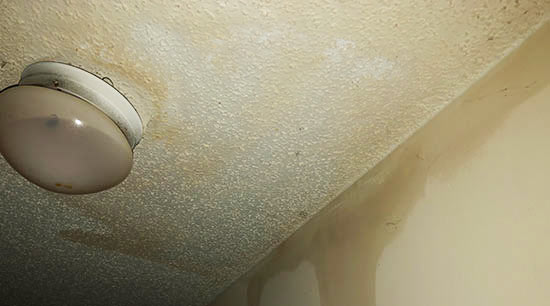 alpharettawaterdamageremoval.com assembled the following information about what to look for that indicates water damage, what to do to stop it, and steps you can take to prevent it.
7 Signs of Water Damage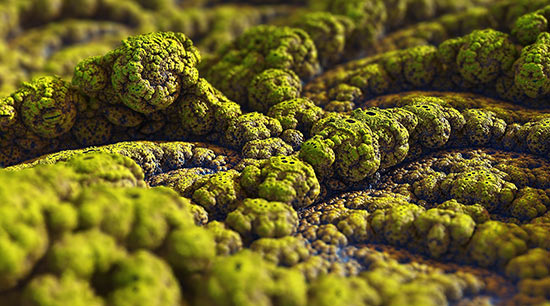 Water damage doesn't always show itself in obvious ways. These signs are typically subtle and can go unnoticed for weeks, months, or even years. The following are seven signs every homeowner should be on the lookout for, indicating water damage:
1. Musty, Damp or Moldy Odors – One of the most recognizable odors is that of musty, moldy odors. These odors are a clear indication of water damage occurring somewhere that needs to be found.
2. Unexplained Increasing Water Bill – Water leaks can go visually unnoticed for quite some time. However, leaks cannot hide from the water meter. You can confirm the presence of a leak by shutting off all the water faucets and appliances, taking a meter reading, and rereading the meter 2 hours later. If there is movement, you have a leak to find.
3. Sounds of Running Water – There are times when you can't see a leak, but you can hear it. Leaks can make dripping, spraying, running, or rushing water sounds. These sounds can be associated with a perfectly functional plumbing system. When these sounds change or suddenly appear, it is an indication of trouble and should be investigated.
4. Mold and Mildew Growth – Moisture is one of the primary factors leading to mold and mildew growth in your home. When you have a hidden leak, mold and mildew can grow from saturated wood, drywall, carpeting, etc… These areas should be among the first to be investigated when looking for the leak.
5. Cracking, Flaking, Peeling, or Bubbling – If your paint or drywall begins cracking or flaking, this indicates that a leak is causing moisture in the area, then drying over and over again. When you have peeling or bubbling in paint or drywall, this indicates a constant leak that will be wet/damp to the touch.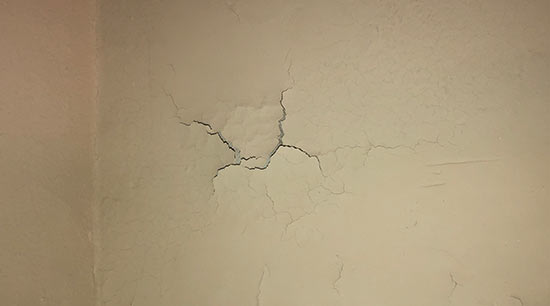 6. Wet or Dark Spots – Watermarks appearing on your ceiling, interior walls, and exterior walls are strong evidence of a leak and likely water damage already occurring.
7. Pooling Water – Plumbing or appliance malfunctions can release tremendous amounts of water. This water will follow the path of least resistance and pool at the lowest point it finds. Pooling water is more common near walls, in the kitchen, or in the bathroom.
Note: When you suspect or confirm that you have plumbing problems, appliance malfunctions, roof leaks, etc., hire a professional plumber, handyman, and/or professional roofer to halt the leak and assess the water damage that has occurred.
How to Stop Water Damage
Before you can start repairing water damages in your home, you need to halt it. Otherwise, your efforts will be in vain. Consider the following:
SHUT THE WATER OFF
Shut the power off to malfunctioning appliances and turn off their water source
Once you've located where your plumbing has malfunctioned, shut the water off to that area until repairs are made
If your roof is the source of the leak, tarp the exterior and use buckets on the inside to keep water from getting into your home's structure
If you are unable to locate the source of a leak, shut off the main water supply to the home
Tip: Pooling or rising water presents a significant threat of electrocution. If you have water on the floor, go to the breaker box and turn off your home's electricity until the water is removed. If this occurs in the evening or overnight, use flashlights, lanterns, or candles in proper holders.
How to Prevent Water Damage
The best way to manage water damage is to take measures that prevent it. The following will help you keep your plumbing, fixtures, and appliances in pristine working conditions:
Commercial and residential roofs should be inspected twice annually to detect and repair any damages or defects
Your plumbing should be inspected and tested annually to prevent leaks and major malfunctions
Exposed pipes or those near external walls should be insulated or treated to prevent freezing and/or bursting
All water-equipped appliances should have connections and hoses checked annually and replaced when needed
Have your water heater serviced annually
Have any malfunctioning or leaking plumbing, fixtures, and/or appliances fixed or replaced immediately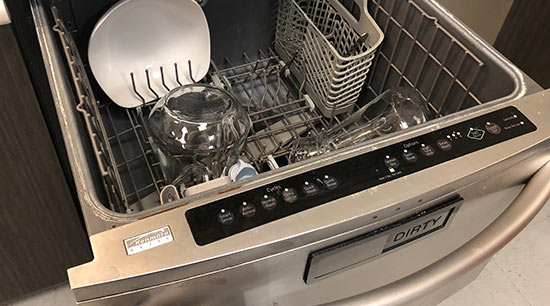 Note: Protect yourself and your structure from catastrophic loss by maintaining homeowners, renters, and/or flood insurance.
Tip: Know where your water shut-off valve(s) is located so you can take swift action when there is a water problem.
Read more about water damage prevention at alpharettawaterdamageremoval.com/water-damage-prevention-tips/
Water Damage
In this article, you discovered the signs of water damage, how to stop it, and what you can do to prevent it.
When you know what to look for, you can catch water and plumbing problems before causing expensive damages to your property.
Not knowing how to recognize or just ignoring the signs of water damage can lead to catastrophic structural damage and costly repairs to your home.
Sources:
iii.org/article/how-protect-your-home-water-damage
epa.gov/sites/production/files/2017-02/documents/ws-ourwater-detect-and-chase-down-leaks-checklist.pdf
lynchburgva.gov/sites/default/files/COLFILES/Community-Development/Inspections/water%20damage%20prevention%203.pdf
staysafe.org/ceiling-water-damage-and-how-to-stop-it/
Alpharetta Water Damage Restoration
2475 Northwinds Pkwy Ste 200a
Alpharetta
,
GA
30009
(678) 505-0266