Avoid feelings of uncertainty and anger when your home is unexpectedly flooded. Knowing what flood damage your insurance covers is the first step to sorting out the mess.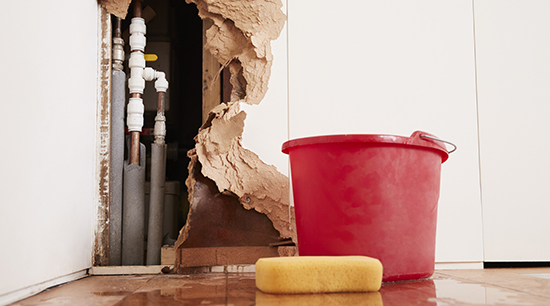 alpharettawaterdamageremoval.com gathered the following information about how insurance policies cover flooding in your home and what you can do to protect yourself.
Does Homeowners Insurance Cover Water Damage?
Most homeowners insurance policies will help cover water damage as long as the cause is sudden and/or accidental. For example, if a pipe suddenly bursts, the ensuing damages will likely be covered by your insurance policy. However, gradual water damage, occurring slowly and over time, is not covered by the typical homeowners insurance.
How Does Homeowners Insurance Cover Water Damage?
Depending on what was damaged, you should find two types of coverage within a homeowners insurance policy:
Dwelling Coverage – This helps pay for damage to your home's structure if the damages result from a covered peril. So, if a water pipe suddenly bursts, damaging a wall, dwelling coverage may help pay for the repairs.
Personal Property Coverage – This helps pay for damage to your possessions if they are damaged or destroyed by a covered risk. So, if that burst water pipe results in a damaged computer or desk, personal property coverage may help pay for repairs or replacement.
Note: A deductible will likely be applied before your coverage activates (this is common practice with insurance policies). Also, coverage limits may apply (as defined by the policy you purchased). Read your policy to know how much coverage it provides. Then contact your insurance agent to adjust your coverage, so it fits your needs or to help answer questions about your policy coverages.
Water Damage Not Covered by Homeowners Insurance
Whether a homeowners insurance policy covers water damage depends mainly on the water source that caused the damages. The following are instances in which your homeowners policy will not provide coverage:
Repair or replacement of the faulty water source – If your dishwasher caused water damage to your kitchen's hardwood floor, your homeowners insurance policy would not cover the costs to repair or replace the dishwasher. But, it will typically cover the floor's repair costs.
Maintenance issues that have gone neglected – For example, your homeowners insurance will likely not cover water damage that is the result of a broken hose connection that has been leaking for several months.
Issues due to a flood or storm surge – This flood damage will not be covered by your homeowners insurance policy. This type of damage requires different insurance coverage.
To learn more about insurance, read What Is Flood Insurance and How Do I Buy It?
Will Homeowners Insurance Cover Appliance Malfunctions?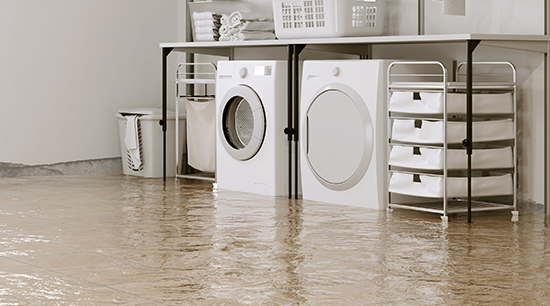 Dwelling coverage will pay to repair damages caused by an appliance overflow, but only when the overflow happens accidentally and/or suddenly. For example, if your washing machine's water supply hose suddenly ruptures and floods your laundry room, the dwelling coverage of your policy should cover the ensuing damage. If the water damages other items in the laundry room, like your dryer or storage cabinets, your personal property coverage should cover the losses.
However, your homeowners policy won't cover appliance malfunctions if your own neglect led to the water damage.
Will Homeowners Insurance Cover Putting Out a Fire?
Dwelling and personal property coverages will cover water damage resulting from putting out a fire. If a carpet fire destroys your living room and water used by firefighters rushes into your bedroom, destroying furniture and sheetrock, your policy should cover the damages.
Note: If negligence led to the fire starting, your insurance carrier might not cover the fire or ensuing water damage. For instance, if your space heater was improperly used or found to be worn-out and needed to be replaced, and you failed to do so, your insurance carrier may deny the entire claim due to your negligence.
Water Damage Prevention
Even if water damages are covered, prevention measures will always be less stressful and considerably less time-consuming. The following tips can help prevent water damage from occurring in your home:
Inspect the hoses going to and from washing machines, dishwashers, water heaters, refrigerators, and other water-supplied appliances.
Drain your water heater twice a year to prevent sediment buildup from cracking the tank.
Consider using water leak sensors in areas near water-supplied appliances.
Prevent frozen and burst pipes when temperatures drop to freezing levels by keeping them warm and insulated. Allow a trickle of water to flow through any pipes with an outdoors segment.
Read this blog for more on Water Damage Prevention Tips.
Homeowners Insurance Policy Coverage
In this article, you discovered the ways insurance policies cover or deny water damage claims and how to prevent the flooding from happening in the first place.
Knowing how your homeowners insurance policy protects your home and personal property, you can communicate better with your insurance carrier and get faster resolutions to your water damage claim.
Ignoring the provisions of your homeowners insurance policy may have you out-of-pocket for an absurdly expensive deductible or the full brunt of costly water damage repairs.
Sources:
floodsmart.gov/whats-covered
iii.org/article/which-disasters-are-covered-by-homeowners-insurance
disb.dc.gov/page/if-my-frozen-pipes-burst-am-i-covered-insurance
fema.gov/sites/default/files/2020-05/F061_Homeowners_Does_not_cover_flooding.pdf
Alpharetta Water Damage Restoration
2475 Northwinds Pkwy Ste 200a
Alpharetta
,
GA
30009
(678) 505-0266